Get an original portrait of you as a character !

This is an area the museum where you can have your portrait made, which we call the "Portrait Corner." Here, you can meet one of our artists and talk to them while they draw you. In the portrait corner you can select between the artists' original touch and anime style. It's a great way to commemorate your trip to the museum. Men, women, children, granddad, and grandma alike, can all have wonderful portraits drawn!
Every Saturday, Sunday, and on holidays
11:00~17:00
1st floor, Portrait Corner
1 person…2,000yen
2 people…4,000yen
3 people…6,000yen
The prices above are when it's drawn on one card. If you want to have two people on separate cards the fee will be for one person's price x 2.
A General admission ticket to the museum is required.
The listed fee is only for portraits done in person.
Portraits are drawn in person. In cases where the portrait is requested from a photograph an additional 1000 yen fee is required.
You can order different outfits to be drawn with an additional 500 yen (/person).

No pre-registration required
Register at Portrait Corner from 11:00 am till full of the day. First come basis.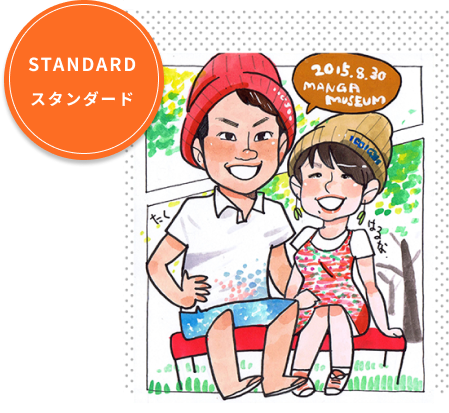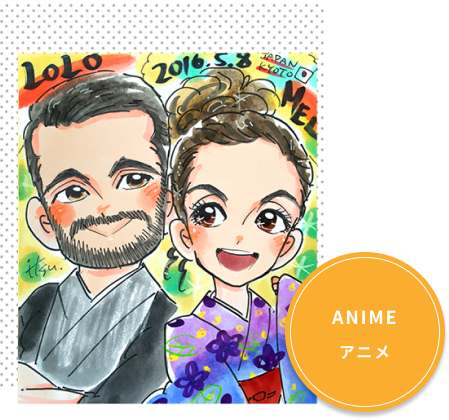 You can choose from standard type in artist's individual style or
anime type which can make you look more like a character.
Different outfits can be drawn for 500yen (/person) !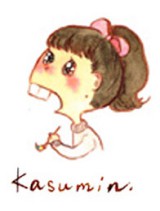 I have been inspired by the 90's anime and shojo(girls') manga so I make sure to draw you as cute and cool as the one of main characters! Please ask me if you want to be drawn in different costume too!
Sample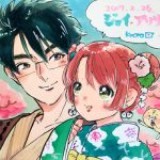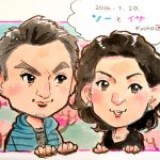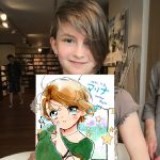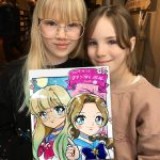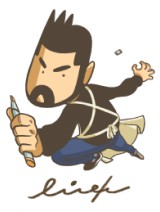 I will make your cute and funny portrait using Copic pens in boys manga style.
Please come and find me at the museum!
Sample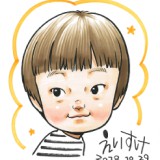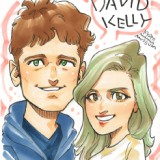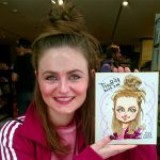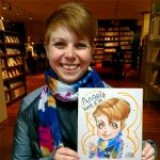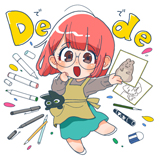 I also love anime and manga!
I will do my best to draw it. Please use it as a souvenir of your visit to Japan or a visit to the Manga Museum!
You can even draw from a photo
Sample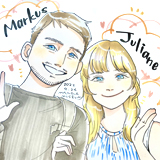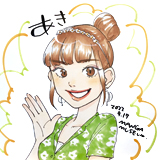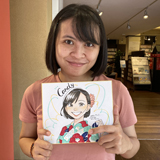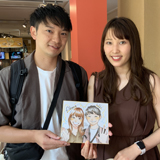 *Due to the spread of COVID-19, the schedule and content of the exhibition and museum closure can change. Thank you for your understanding.