About the Kyoto International Manga Museum
Admission fees
Q

How much is admission to the museum?
Adult
(over19)
High and Junior High School Students
(13-18years)
Elementary School Students
(6-12years)
Group Discount Other Discounts
720 yen
320 yen
160 yen
Individual
High and Junior High School Students
(13-18years)
400 yen
Elementary School Students
(6-12years)
200 yen
Group Discount Other Discounts
High and Junior High School Students
(13-18years)
320 yen
Elementary School Students
(6-12years)
160 yen
Purchase Online Ticket
You can buy admission tickets online as well.
Yes. Re-entry is permitted throughout the day. Please present your admission ticket to reception upon re-entering the building.
Q

When paying admission, do I need to present my student card?
No. Presentation is not required.
Q

Are elementary school children allowed to visit the museum on their own?
In the interests of safety, we ask that elementary school children not visit on their own.
Please ensure they are accompanied by someone of at least junior high school age or above.
Q

Do groups need to book in advance?
We ask that groups please book in advance so that we can ensure smooth guidance at the time of admission.
Use of museum facilities
Q

What can I do at the Manga Museum?
You can read the manga shelved throughout the building (about 50,000 volumes), and the archive materials stored in the basement which can be accessed through the Research Reference Room. In addition, you can access to the translated manga books in multiple languages at the Manga Expo Corner on the 1st floor. You can also view the permanent exhibition and our temporary exhibitions held throughout the year. Other activities include viewing Kamishibai (picture story show)performances and MM Workshop, and taking part in the regular weekend and public holiday activity corners,Portrait Corner,Manga Studio.
Q

How long does it take to visit the museum?
While it does depend on the individual, it is generally possible to complete a tour of the museum in roughly 30 minutes to 1 hour. Visitors who wish to view the exhibitions, read manga, or participate in each activity corner should schedule plenty of time to view the museum at their leisure.
Q

Is there a luggage check service?
There are coin-operated lockers at the entrance (requiring a 100yen coin, which is returned after use).
Please be aware that there is a limit to the space and kinds of things that can be stored.
Q

Can even small children enjoy themselves?
The "Children's Library", lined with old and new educational manga and picture books, is a room that both parents and children can enjoy.
Additionally, on fair weather days children can play outside on the lawn. We also invite families to enjoy having their portrait drawn as a souvenir of their visit, and see a Kamishibai (picture story show) performance.
*The "Children's Library" is currently replacing its bookshelves. Some books may not be available.
Q

Is there a diaper change / nursing room?
There is a diaper change station in the 1st floor multi-purpose toilet. We have a completely private baby care room on the 3rd floor that supports baby care such as breastfeeding, diaper changing, and baby food.
Q

Can announcements for lost children be made?
No. The museum does not make announcements for lost children.
Q

Is photography permitted?
Please read "Photography in the Museum" for more information about photography in the museum.
Photography in the exhibition halls varies depending on the content of the exhibition. Please check the information at the entrance of the exhibition venue before taking photographs.


Q

Is it ok to eat and drink inside the museum?
Please refrain from eating and drinking within the museum building. You can eat and drink at the lawn however take your own garbage with you. We have museum's café
Q

Does the café accept reservations?
The café does not take reservations for individuals, but does accept reservations for groups of up to 40. Please make your reservation by through the contact form.
Q

Can shop items be purchased by mail order?
Mail order purchases are not normally available. Please make your purchase when visiting the museum.
Q

Are there any Wi-Fi I can use?
There is a Free Wi-Fi spot in the building.
About the collection
Q

Can visitors take the manga to read in another location, such as outside on the lawn?
Yes. Manga from the Wall of Manga bookshelves are readily available for visitors to take to read anywhere within the museum grounds (However please refrain from reading in the toilets and event halls). After you have finished reading please return the book to its original location.
Q

Can the manga be borrowed?
No. Manga cannot be taken outside the museum grounds.
Q

Are there magazines which can be read?
The magazines are all closed-stack collections items. Magazines from the collection can be accessed via the Research Reference Room during its regular opening days (Fri, Sun). Registration and advance reservation is required. Patrons who wish to use closed-stack materials should visit the Research Reference Room for further details.
Q

I want to read a manga called "______", do you have it?
Please ask a staff member and they will search for you. You can search the museum's collection, including books shelved on the Wall of Manga, by clicking on the collection materials search button. You will need to use "Reseach Reference Room" to read all closed-stack collections items. Be aware that this includes closed-stack materials, and that manga titles and artists' names have generally been input in Japanese. For the location of manga shelved on the open-stack bookcases please ask a member of staff.
About the Research Reference Room
Q

I want to use the Reference Room.
Registration is required the first time you use the room. Additionally, all materials are accessed through a reservation system. Please reserve items in advance by using the contact form, and advise us of the name of the materials you wish to use. Patrons who wish to use the Reference Room should visit the for further details.
About the Portrait Corner, Workshops, Manga Studio and Kamishibai
Q

Can reservations be made for the Portrait Corner, MM Workshop, Manga Studio, and Kamishibai, etc.?
No. Reservations cannot be made. We recommend that visitors who plan to participate come early.
Q

Can you tell me which artist/performer will be present on the day I will visit?
Q

Can you draw from photographs?
It is possible to draw a portrait from photographs. Please bring them with you to the museum. An additional 1,000 yen per person will apply on top of the regular price. Please bring 2 or 3 photos which show the person's face clearly.
Example of a good photographs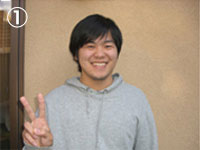 Please send a clear photo of your face.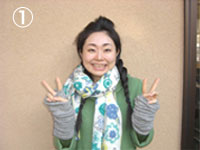 Please send a clear photo of your face.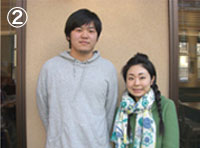 If you are drawing the upper half of your body, please prepare a bust-up photo.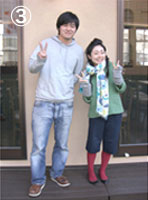 If you are drawing the whole body, please prepare a photo that clearly shows the difference in height.
Examples of bad photographs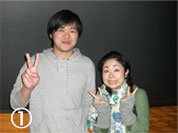 Please choose a bright background so that the hairstyle can be clearly seen.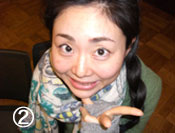 Please avoid high-angle and low-angle photos.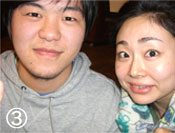 Please make sure that your face does not protrude from the photo.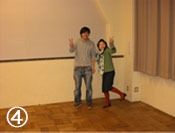 Avoid photos that are too far away.
Q

How can I apply for a group workshop?
The museum caters for Group Workshops. However, Group Workshops are for groups of 5 people or more and require reservations. For details please refer to the Group Workshops. Please contact the museum by phone or email. A booking will be made after confirmation of your details.
About parking and public transport access
Q

Is there a car parking lot?
No. There is no parking lot for cars. Please use public transport such as the subway. There are three designated accessible parking spaces available. Please contact the museum in advance.
Q

Is there parking for bicycles?
Yes. There is a parking lot on the north side of the building that holds approximately 80 bicycles.
Q

Is there parking for motorcycles?
Please use the bicycle parking lot. Depending on the available space, it may be difficult to park large bikes.
Q

Is there parking for tourist buses?
No. There is nowhere on museum grounds that tourist buses can be parked.
Q

Where is the nearest train station? How do I get to the museum from there?
The nearest station is the Karasuma Oike subway station. The museum is a 2 minute walk from exit number 2. There is a guidance map near exit number 2 for your reference.