Manga artists open studio.

At the Manga Museum, you can see the process of manga creation first-hand in our "Manga Studio." Watch professional manga artists as they draw manga, starting from the initial pencil sketch.It's a rare chance to see how manga is really made, from black-and-white images to full color. Please stop by the Manga Studio the next time you come to the Museum!
Every Saturday, Sunday, and on holidays 11:00 - 17:00
Manga Studio "Counselling Room for Drawing Manga"
We take your questions at the Manga Studio Counselling Room. Ask questions and receive direct advice about anything you don't know how to draw, etc.
Every Saturday, Sunday, and on holidays 13:30 - 16:30
500 yen / 10 min
(* However, a General Admission ticket to the Museum is required)
Ask the artist at the Manga Studio when it is open

Counseling will be given in Japanese or the staff member's mother tongue. When interpretation is needed, please come with your own interpreter.
Manga Studio Airtist Profiles
Graduated from the Story Manga Department of Kyoto Seika University. Currently, she teaches courses at the culture schools.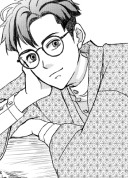 Self-portrait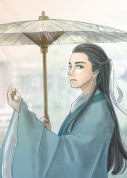 Kojima is a manga artist and illustrator who creates manga and anime card illustrations for advertisements; and is currently working on a series while also posting artwork on social media. Kojima's works include 'Henmi-san ima donna kao shiteru?' (What kind of face is Henmi making now?) and 'Manga de wakaru JR-BS' (JR-BS understood through manga), etc.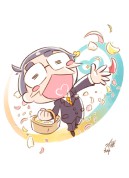 Self-portrait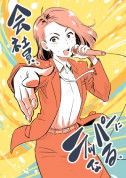 Born in Hyogo prefecture. Soyama graduated from Kyoto Seika University, Faculty of Manga, Cartoon Course. Her 4-panel manga have been serialized in Kyoto Shimbun (2015-2017), and in 2017 her work titled 'Manga tokkoo saigo no intabyuu' (Manga Special Attack Last Interview) was published by Fusosha Publishing. She has drawn PR manga for the three major festivals of Kyoto and worked on illustrations for the Akashi Peace Museum.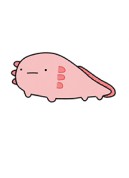 Self-portrait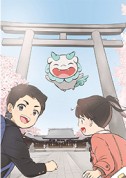 Masaaki graduated from the Story Manga Course, from the Manga Faculty of Kyoto Seika University. After that, while working at an IT company, he started producing self-published work with a focus on illustrations. He has since resigned from the company and is currently working on a game production project while drawing manga.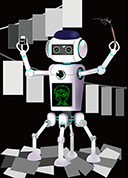 Self-portrait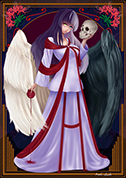 *Due to the spread of COVID-19, the schedule and content of the exhibition and museum closure can change. Thank you for your understanding.