The main focus of the Manga Museum's collection is a body of approximately 50,000 publications from the 1970s which are arranged in an open access library system that spans 200 meters throughout the building called the "Wall of Manga". The books on the Wall of Manga have been divided into shonen (boys) manga on the 1st floor, shojo (girls) manga on the 2nd and seinen (young adults) manga on the 3rd floor, All manga are shelved by author's name in the order of the Japanese syllabary.
Much of the manga on the "Wall of Manga" was received as a donation from the rental bookstore Okubo Negishi Books, which was in business for roughly 20 years up until 2005. Anyone can take a book from the shelves to read so please start thinking about what you will read first!
【Open material】Introducing a part of "Wall of Manga"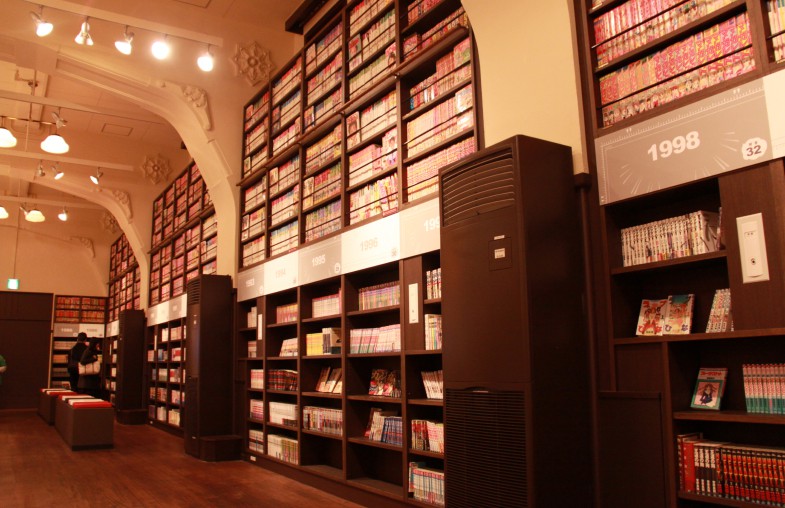 The Manga Hall of Fame
The walls of main gallery are covered in bookshelves that are filled mainly with popular and influential manga from the Taisho era (1912-1926) to 2005.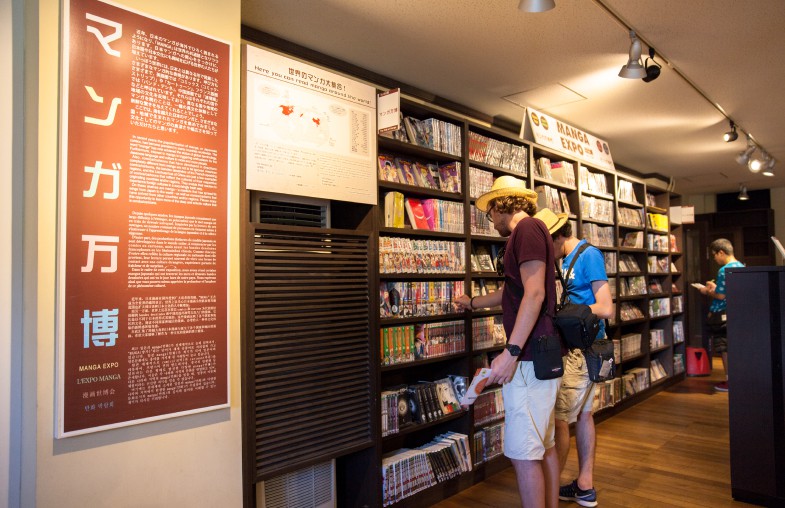 Manga Expo
The place where you can read translated manga and manga from around the world!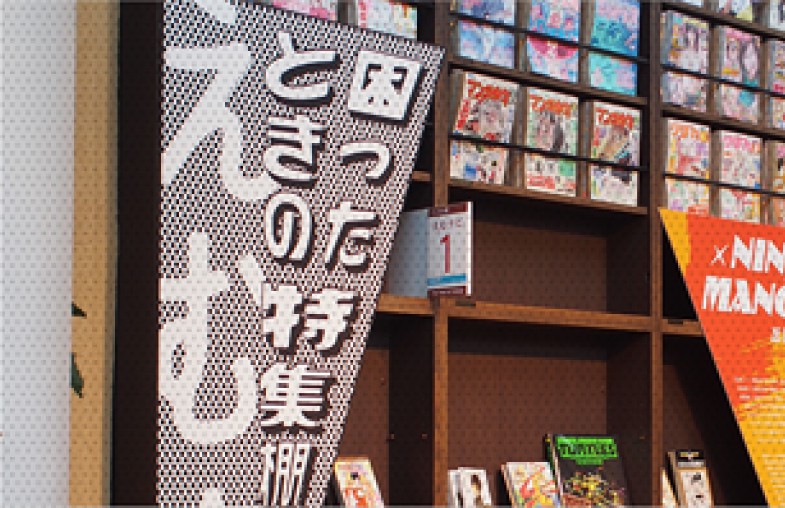 The MM navigation shelf
This is a special shelf on which we put publications about a certain theme. If you have no idea where to start then please consult this shelf.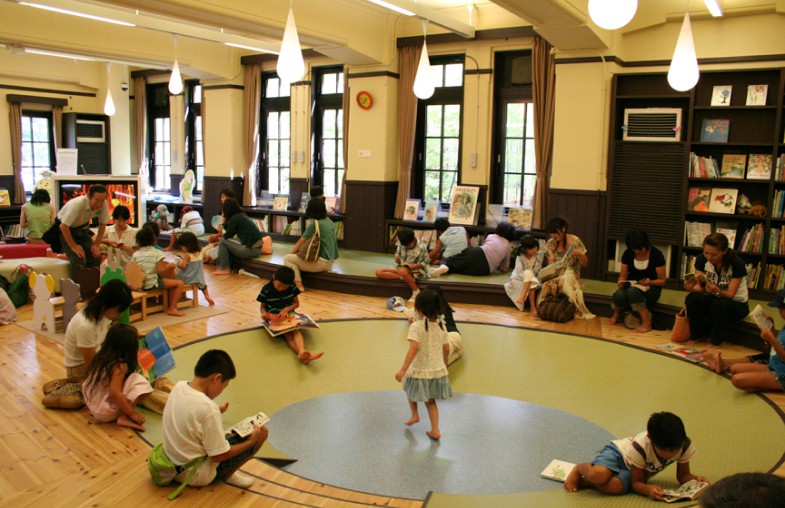 Manga in schools
The "Children's Library" on the first floor features a collection of "manga in schools," including old and new educational manga and picture books illustrated by manga artists.

*On weekends and when the museum is crowded, this room is reserved for children under twelve, and their guardians.
*The Children's Library is currently replacing its bookshelves. Some books may not be available.
【Closed material】You can access to the old manga magazines and post-war rental books!

Within the collection, 250,000 materials are kept in the archives for conservation. Of these materials, those that have been sorted and cataloged may be accessed on request for research purposes in the Research Reference Room upon registration. The room is available registrant is over 18 years old. (Reservation required)
Gathering, sorting, and using Manga culture

The Kyoto International Manga Museum stores and manages a collection of valuable manga materials held by the Kyoto Seika University International Manga Research Center, including Edo giga caricatures, manga magazines, and original replicas known as Genga'(Dash).
In the next site , we introduce a range of Edo giga, Meiji-period magazines, and Genga'(Dash).