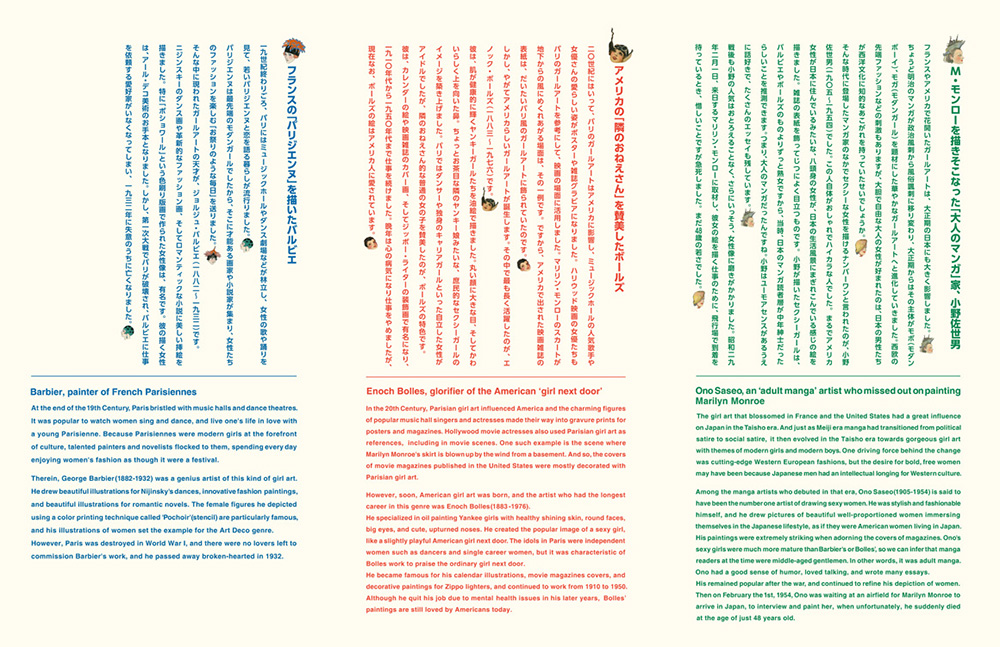 The 9th Treasure TroveMANGA-ful Comparing Worldly Girl Art: The artists who drew sexy and free modern girls
2021/10/3(Sun)~
2F In front of executive director's office
Every Tuesday and Wednesday
*No closure between April 28 to May 9 and July 14 to August 29.
*Same-day tickets can be purchased at the ticket vending machine at the entrance on the day of the
*You can purchase the admission ticket at the ticket vending machine when you enter the museum on the day you visit, or you can purchase it online in advance.

Content
At Kyoto International Manga Museum, we hold a mini exhibition series called "Dai Mangarakuta-kan (Treasure Trove MANGA-ful)". It is curated by Aramata Hiroshi, the executive director of the museum, to "trace forgotten ancestors of manga to search the roots of contemporary manga".
The word "Mangarakuta (MANGA-ful treasures)" was coined by Aramata, as a combination of these two words: manga and garakuta (useless things, junk). He has strong interest in things including manga that could be buried like junk unless someone finds them. It shows his perspective on what has worth.

(From the greetings of the exhibition by Director Aramata)
Are you all doing well in this second summer of Corona?
Myself, as director of the museum, I am undefeated by the heat or by Corona, and am devoting myself to the excavation of our forgotten manga heritage.

Now then, in this installment of the "Treasure Trove MANGA-ful" exhibition we have assembled a collection of artwork depicting modern girls from the Taisho era to the early Showa era! We've collected nothing but cool girl artwork, which you really wouldn't believe 100 years old. Please enjoy the cool appearance of these cutting-edge girls who will blow away the hot and humid summer.

Actually, in that era paintings of women had a makeover.
Depictions of quiet and elegant wives had become tiresome, leading to free, sports-loving, stylish, and moreover, very friendly and sentimental young women making their appearance in newspapers and magazines with their large, wide open eyes and bright smiling faces.

In those days, the new lifestyles of nice young girls had become a theme of paintings and manga around the world. Even looking at them today, they are dazzlingly fascinating pictures.
During World War I, young European soldiers took these kind of sexy girl pictures with them to the battlefield and stuck them to the inner walls of their tents, which led to them being called pinups art.
Because they were brave modern girls who tore down old barriers, they were heroines of a new culture, and had their devotees in Japan as well. However as soon as the Showa era brought on wartime attitudes, they were banned for disrupting morals and because they were deemed bad for education, and thus disappeared until the end of the war.

But please take a closer look at these works. You will be impressed by the roots of shojo (girls) manga that can be found within.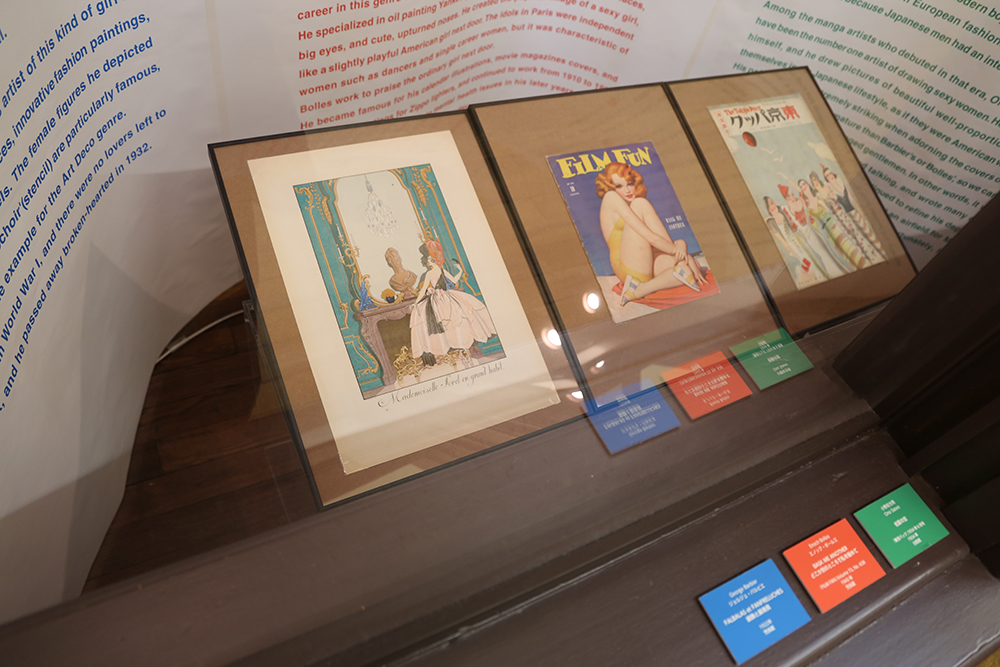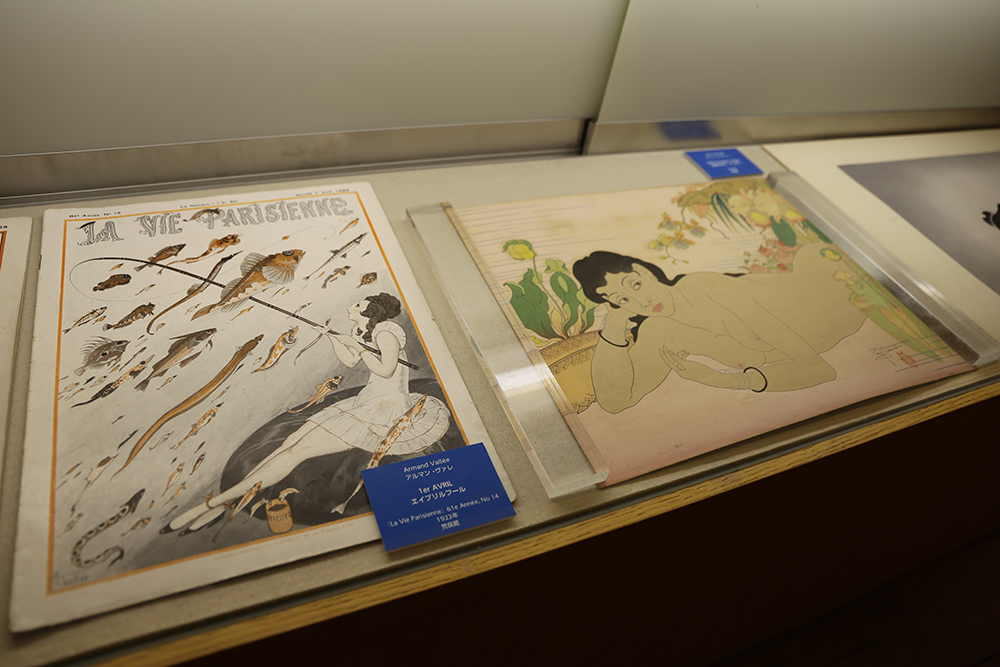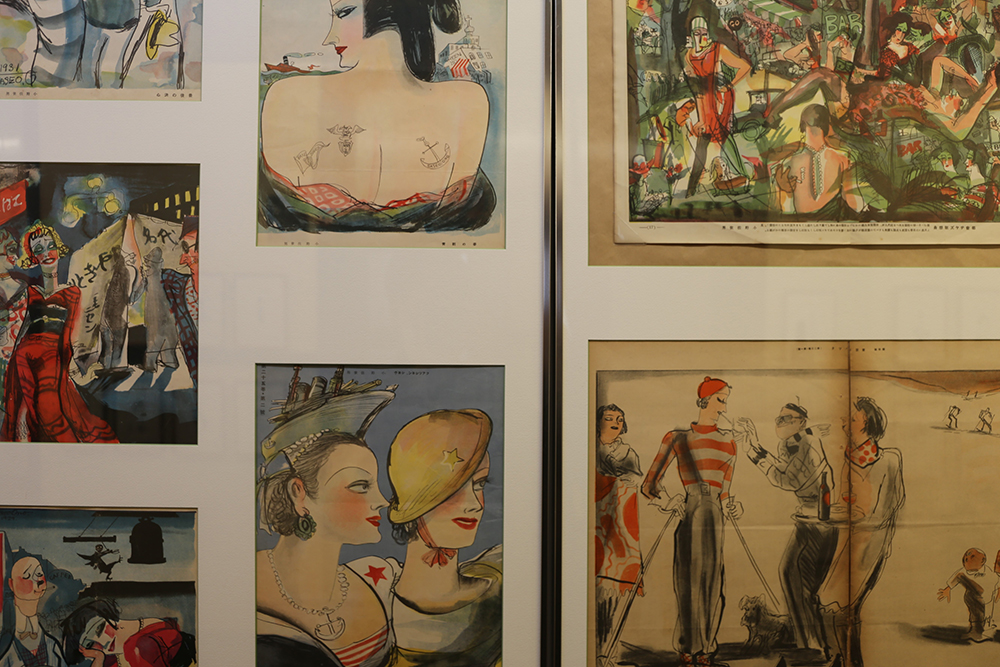 Organizers: Kyoto International Manga Museum / Kyoto Seika University International Manga Research Center
*Due to the spread of COVID-19, the schedule and content of the exhibition and museum closure can change. Thank you for your understanding.