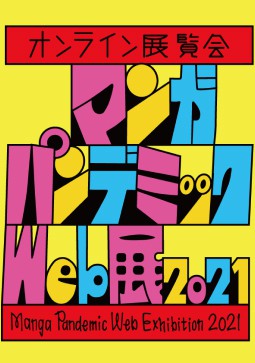 Online exhibition
Manga Pandemic Web Exhibition 2021
2020/9/11(Fri) ~

Submission period: July 23 - October 31, 2021
This online exhibition is the second installment of the
manga pandemic web exhibition
held to high acclaim in 2020.
In the first experimental installment the key concept was 'peace', and the theme was how we humans have confronted the Novel Coronavirus infection that continues to spread around the world. To harness the unrestricted power of expression and international expansion of manga, we sought the submissions and published the artwork online.
We gratefully acknowledge that the response far exceeded our expectations, and in the application period of less than 3 months, we received 1041 artwork submissions from 345 manga enthusiasts, representing over 50 countries and regions around the world. The works varied widely, from single panels to story manga. These works clearly highlight differences in the ideals of infection control measures, and the politics and culture of various countries and regions, as well as bringing to light the trends in which the Novel Coronavirus is already being characterized with universal colors and shapes. Furthermore, by allowing us to visibly imagine 'daily life' through satire and laughter, we were able to create circumstances literally befitting of the title 'manga pandemic'.
The Coronavirus disaster of the last few years is undoubtedly an historic event in human history. However, nobody knows how and when it will be resolved, or whether it will transition into a 'new daily life' as is. That is precisely why it is extremely important to clearly record the condition and changes of people living in the midst of all this. We have learned from our first experience, that manga is a suitable form of expression for that purpose, and that it can be a useful material for capturing human history. We are confident that this 2nd exhibition will take us one step further.
This web exhibition is open to anyone from all over the world, regardless of nationality or age, and inclusive of both professionals and amateur artists. Please join us in succumbing to 'manga fever' which cannot be defeated by the Novel Coronavirus. We organizers are looking forward to hearing from you.
Organized by: Manga Pandemic Web Exhibition Committee (Anzai Science & Peace Office / Kyoto Museum for World Peace, Ritsumeikan University / Kyoto Sika University International Manga Research Center / Kyoto International Manga Museum)

Sponsored by: Anzai Medical Co., Ltd. / Senbotsu gagakusei irei bijutsukan Mugonkan /Okashi kobo Shimizu (Shimizu seitaisho Co., Ltd.) / Tabisen Tsunagu Co., Ltd. / Kamogawa Co., Ltd. (In order of Japanese kana)

Exhibition advisors: Shiriagari Kotobuki (manga artist) / Anzai Hajime (illustrator)

Logotype: Anzai Hajime / Sakamoto Shiho Illustration: Shiriagari Kotobuki
Call for submissions
We are seeking submissions of manga artwork to display at this online exhibition.

Submission period: July 23 – October 31, 2021

Check the 'Manga Pandemic Web Exhibition 2021' website from July 23.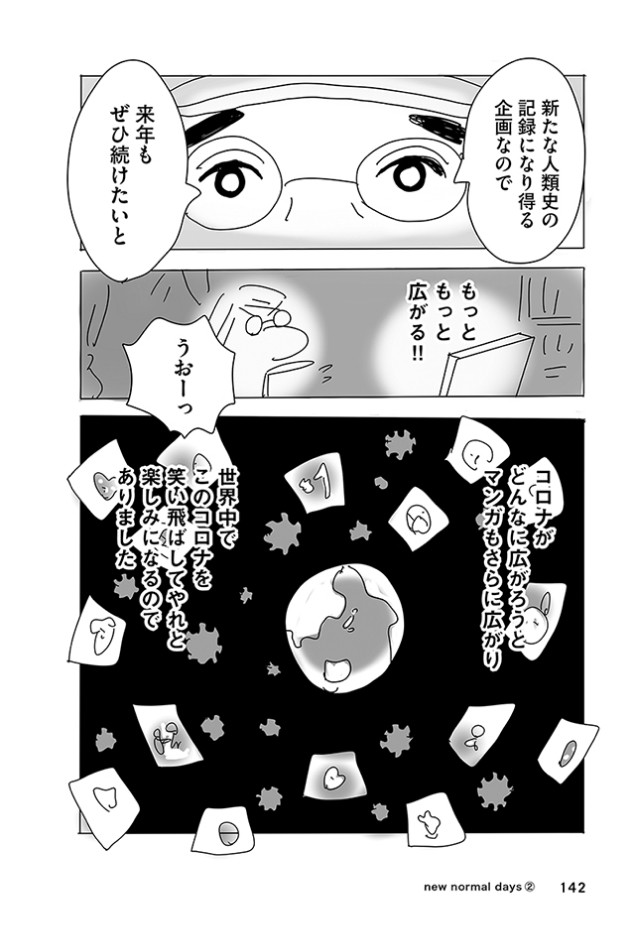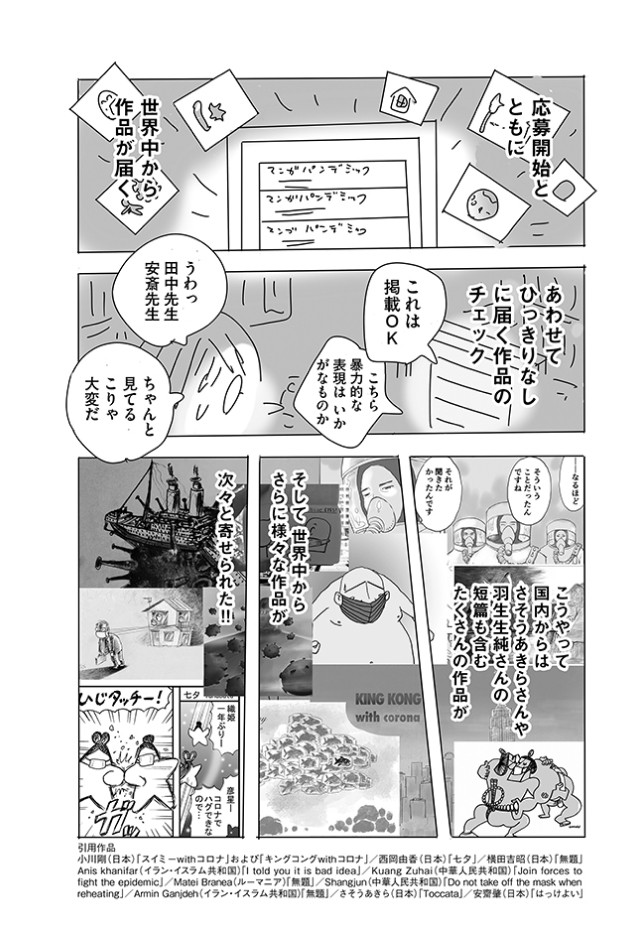 しりあがり寿「マンガだって広がる」(6ページ作品のうちの一部)『くる日もくる日もコロナのマンガ」(KADOKAWA/エンターブレイン、2021年)所収©しりあがり寿
*Due to the spread of COVID-19, the schedule and content of the exhibition and museum closure can change. Thank you for your understanding.