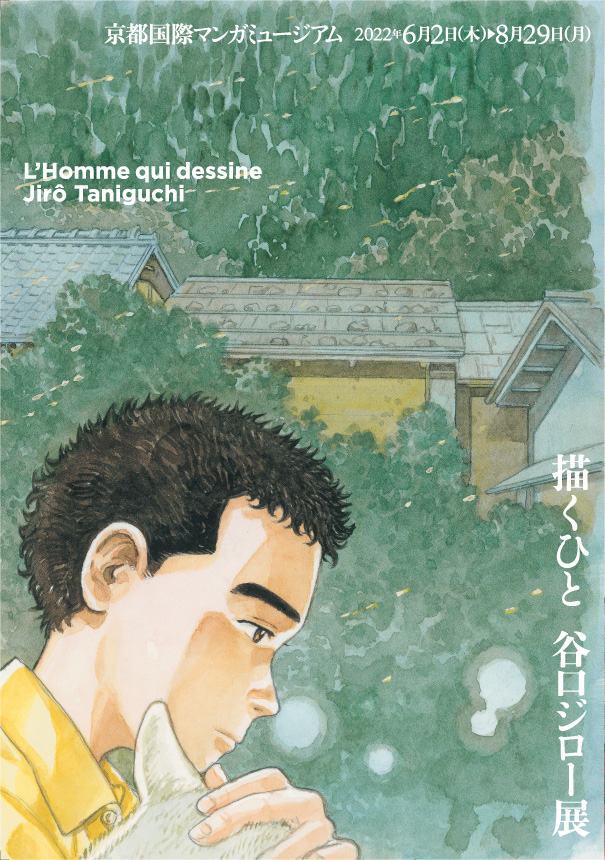 Jiro Taniguchi 'The millennium forest'
&copy PAPIER
The Man Who Draws: Jiro Taniguchi
2022/6/2(Thu)~ 8/29(Mon)
Closures : Every Tuesday and Wednesday
* However, there will be no closure days between July 14 (Thu) and August 29 (Mon).
Kyoto International Manga Museum is pleased to host an exhibition showcasing roughly 300 original works by Jiro Taniguchi, a manga artist for over 50 years. Jiro Taniguchi's work leaves a deep impression on his readers through his profound stories, sometimes lyrical, and sometimes humorous, with detailed drawing and compositions. His outstanding workmanship and authorship are highly regarded worldwide, and he has many enthusiastic fans in Europe, particularly in France.
By appreciating his original pictures in detail, through his fine penwork, and layering and shaving of screentones, you can feel the trajectory of his soul as an artist, made up of vivid and gentle colors which are rooted in the colors of nature.
Additionally, there are many discoveries which can only be made by viewing original artwork, and we have prepared a display corner that distills 10 points on 'How to view original manga' using Taniguchi's work as examples. This corner can be called the "Taniguchi Jiro version" of the exhibition "Genga no Mikata" (How to view original drawings), which was held at the Masuda Manga Museum in Yokote City and more.
*Same-day tickets can be purchased from the ticket vending machine at the entrance on the day.
*You can purchase admission tickets from the ticket vending machine when you enter the museum on the day of your visit, or you can purchase them online in advance.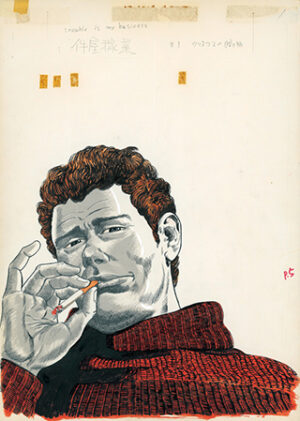 Jiro Taniguchi "Trouble is my business"
&copy PAPIER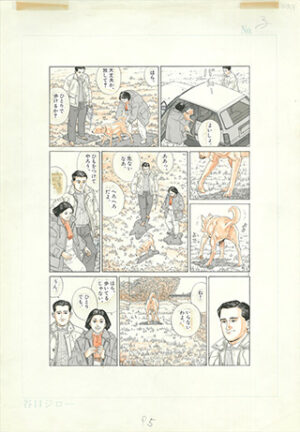 Jiro Taniguchi "Keeping a dog"
&copy PAPIER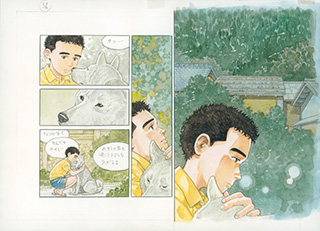 Jiro Taniguchi "The millennium forest"
&copy PAPIER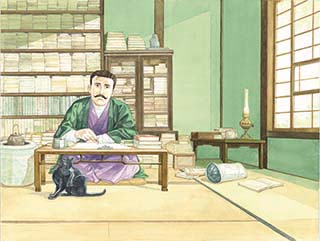 Jiro Taniguchi "The times of Botchan"
&copy PAPIER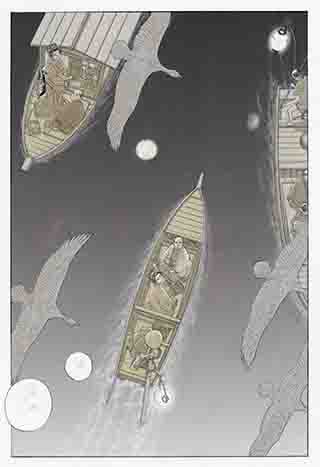 Jiro Taniguchi "Furari. Go with the flow"
&copy PAPIER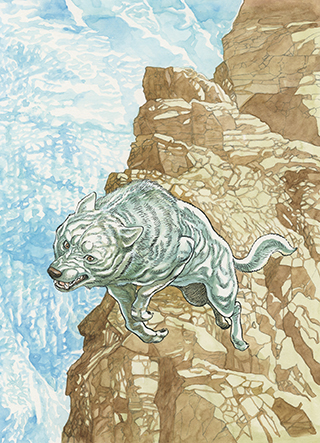 Jiro Taniguchi "Blanca"
&copy PAPIER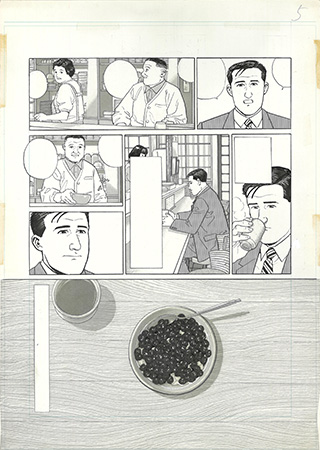 Jiro Taniguchi "Solitary gourmet"
&copy PAPIER
Born in 1947, in Tottori Prefecture, Tottori City, Taniguchi started creating manga in earnest after graduating from high school, while he was working for a clothing company in Kyoto. He worked as an assistant to Kyuta Ishikawa, then made his professional debut in 1971 with "Kareta Heya" (A desiccated Room) published in "Young Comic". He made a hit with "Jikenyakagyo" (Trouble is my business) ('79-81, '82-94) which was co-created with Natsuko Sekikawa. Another of his collaborative works with Sekikawa, "Botchan no jidai" (The times of Botchan) ('87-96), won the 22nd Japan Cartoonists Association Award for Excellence ('93) and the 2nd Tezuka Osamu Cultural Prize, Manga Grand Prize ('98). In 1994, serialization began of his work "Kodoku no Gourmet" (Solitary gourmet) with the story written by Masayuki Kusumi. In that same year, it was adapted as a TV drama, to huge acclaim. The series "Chichi no koyomi" (All those days of his fatherfood) which began in the same year, won the 28th Angouleme International Comics Festival Award ('01) in France, followed by a succession of other highly regarded overseas awards. After that, he expanded his work abroad and produced works such as "Mon année" (My one year) ('09) with writer Jean-David Morvan, and "Sennen no tsubasa, hyakunen no yume" (Guardians of the Louvre) ('14) commissioned by the Louvre Museum. Jiro Taniguchi passed away in 2017.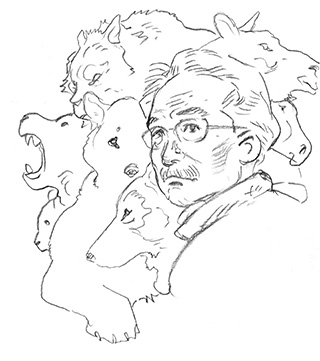 Sponsored by: Kyoto International Manga Museum, Kyoto Seika University International Manga Research Center.
Special cooperation: Furari Co., Ltd., Foundation PAPIER.
Planning cooperation: Setagaya Cultural Foundation Setagaya Literary Museum.
Production cooperation: Kitakyushu Manga Museum, Yokote Masuda Manga Museum.

*Due to the spread of COVID-19, the schedule and content of the exhibition and museum closure can change. Thank you for your understanding.