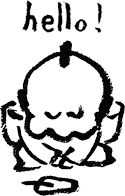 My name is Aramata Hiroshi and I have been appointed as executive director of the museum.
For over sixty years I have been reading manga, a medium which was at one time misunderstood as harmful, and at another was something people were ridiculed and thought to be stupid for reading. But we have now left those days behind us, as manga has begun to be valued as one of the coolest cultural media, and I warmly rejoice in this present.
...and yet!
Even while the present is a blessed time for Japanese manga, not many people care about the secret that this astonishing 'form' was born and developed in Japan, or concern themselves with the expected future changes in manga. Our museum is a place for the whole family to visit and enjoy reading manga, but it also simultaneously holds the purpose of focusing on the research and conservation of manga cultural properties.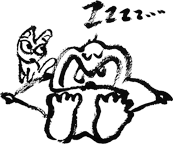 There is a novel called Toshokan senso (Library War) which has also become a hit manga. While not to the extent depicted, manga momentarily experienced that sort of reality. Furthermore, the fate of this new media is that an astounding amount of manga which is published every day becomes mountains of garbage and is lost forever.
It is our ultimate goal to be a place that protects the neglected, vanishing manga, and revives them as cultural properties. I too am also imbued with this sense of 'burning' and will endeavor to do all I can.
I want to enjoy exploring the power of manga with everyone. Thank you kindly for your support.
Sincerely,

Aramata Hiroshi.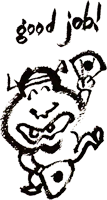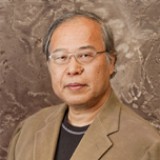 Author. Born in Tokyo in 1947. Aramata graduated from Keio University, and became an independent professional after 10 years of life as a salaried worker. While working as assistant editor for an encyclopaedia, he wrote the bestselling novel Teito Monogatari (Tale of the Imperial Capital) which was awarded the Nihon SF Taisho Award. He won the Suntory Prize for Social Sciences and Humanities for Sekai dai-hakubutsu zukan (World Natural History Encyclopaedia), and continues to write prolifically in various fields including occultism, natural science, feng shui, etc. As a writer and translator he has produced more than 350 books. He is also famous as a collector of rare books. As a child, he became absorbed in rental manga, and even entered manga awards with the aim to become a manga artist. His recent publications include Nihon manga (Japanese Manga) published with Tokai University Press.
Yoro Takeshi who served as an executive direcor since museum opening in 2006 has became an honorary executive direcor from April 1, 2017.