We are honored to hold a talk show event of Tony Valente, a manga artist and at the same time a bande déssinée (French comic) artist from France, and Sukeno Yoshiaki, a manga artist from Japan. This event is going to be held as a part of 'Feuilles d'automne 2018 (Weekend of bande déssinée in Kansai)' organized by Institut Français (French Institute) Kansai.
*Event will be held in Japanese and French only.
Venue

1F Multipurpose Hall

Fee

Capacity

200 seats
*first come first serve basis

Participation

No pre-registration required
*Numbered tickets will be distributed from 10 am on the day of the event. (One ticket per person)

Speakers

Tony Valente

(Manga artist, French comic artist)

Sukeno Yoshiaki

(Manga artist)

Organizers

Institut Français (French Institute) Kansai
Kyoto International Manga Museum
Kyoto Seika University International Manga Research Center

Support

Euro manga
Ankama Editions
Shueisha
内容
Tony Valente, the first shonen manga artist in France, who is also known in Japan for his work "Radiant". Sukeno Yoshiaki, is a popular Japanese shonen manga artist who has created "Bimbogami ga!", "Twin Star Exorcists" and more.
The two artists from the same generation, who grew up in different countries using different languages, will talk about how they encountered manga, started to like it and became manga artists. Also, after the talk show, there will be autograph sessions of the two artists.
---
About the autograph sessions
There will be autograph sessions of Tony Valente and Sukeno Yoshiaki after the talk show for the first 50 arrivals (for each artist) who bought some of the two artists' books at the museum shop and participated in the talk show.
Date and time November 17 (the same day as the talk show) 16:30-17:30
Venue 1F Multipurpose Hall
Participation Please show your numbered ticket for the talk show to the museum shop staff when you buy some of the two artists' books. Another ticket for the autograph session(s) will be given.
*Only one ticket for each artist's autograph session will be provided to each participant.
*You can only get an autograph on special papers that are prepared by the museum. It is not allowed to get it on other books or goods.
*You cannot get an autograph that is not addressed to someone. (pen names and nicknames are also acceptable)
[Books you can purchase on the day for autograph session]
-Tony Valente: "Radiant" Vol. 1-3 and Vol. 9 (released on Oct 24 740 JPY+ tax each)
-Sukeno Yoshiaki: "Sosei no Ommyoji (Twin Star Exorcists)" Vol. 1-2 (438 JPY+ tax each) and Vol. 16 (released in Sep, 480 JPY+ tax)
---
Profiles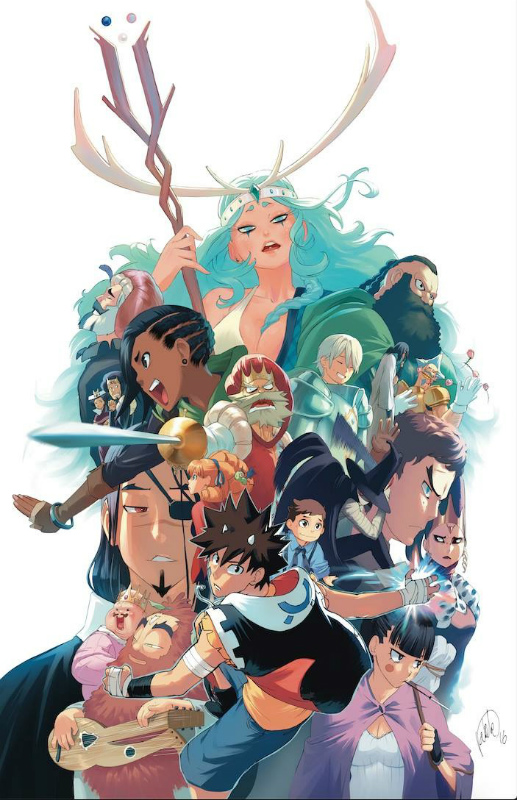 Tony Valente
Born in France in 1984. He started his carrier with "Les 4 princes de Ganahan" (Written by Raphaël Drommelschlager). He was in charge of drawing and coloring for the title. After that, he created "Hana Attori" in Japanese manga style, which he had been influenced by since he was little. "Radiant", one of his most well known works, has been published in different languages in over 10 countries including Japan and also made into an anime series in Japan. It is the first time for a manga that was drawn by a French artist to become a Japanese anime series. (The series is supposed to start in October, 2018 on NHK ETV)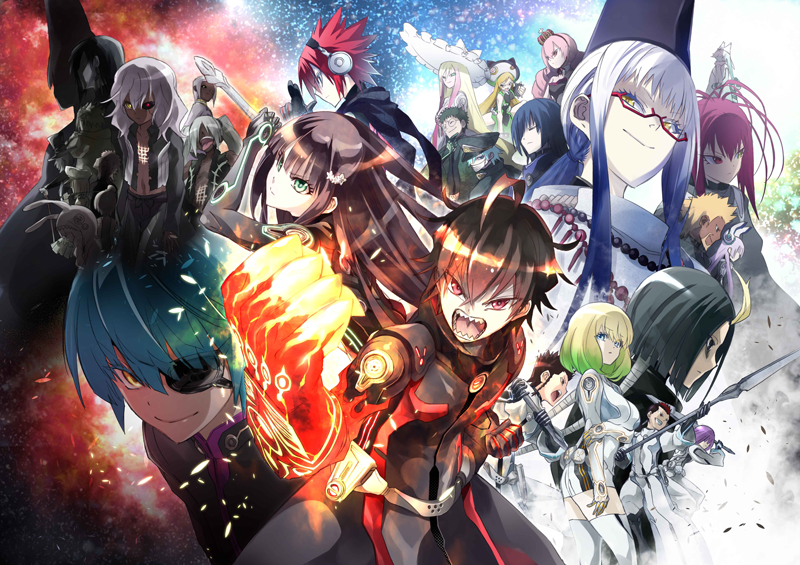 Sukeno Yoshiaki
Born in 1981 in Japan. He graduated from Kyoto Seika University (Faculty of Art, Department of Manga, Story manga course). In 2006, he made his debut by winning the Tezuka Award for best newcomer shonen manga artist. After that, he created "Binmbogami ga!" on Jump Square and it made him a very popular manga artist and he is now working on "Twin Star Exorcists" that has been published in the same magazine. Both "Bimbogami ga!" and "Twin Star Exorcists" have been made into anime series and he participated in the anime creation of "Bimbogami ga!" as a voice actor.
His works have been published in many other languages including French, and are loved by readers from all over the world.
---
*Please note that the schedule, performers, and contents are subject to change.