This mini exhibition corner introduces the 'Murakami Tomohiko Collection', a collection of manga and subculture-related materials collected by Murakami Tomohiko, a well-known manga critic and editor.
Closures

Every Tuesday and Wednesday

* However, there will be no closure days between July 15 (Thu) and August 30 (Mon).

Venue

3F, In front of the Research Reference Room

Fee

Organizers

Kyoto International Manga Museum
Kyoto Seika University International Manga Research Center
内容
Murakami Tomohiko has been an active member of the Kansai subculture scene since the 1970s. He is a prominent manga critic, and has been an editor and a pioneer of information periodicals, including during his time as the fifth editor-in-chief of 'Play Guide Journal'.
The Murakami Tomohiko Collection is a collection of miscellaneous contemporary materials held at Kyoto Seika University and the Kyoto International Manga Museum. The collection features many 'bokura no media' (our media) materials that convey the youthful enthusiasm of the times, including numerous mini-comic magazines created during the boom of the 1970s, flyers and pamphlets that convey the excitement of independent film production and screenings, and self-published magazines that published manga criticism, and announced sensational new creative manga.
In this exhibition corner, we will introduce precious materials from the Murakami Collection that let us feel the vitality of subculture history including manga.
Exhibition content
Approximately 120 items including magazines, books, mini-comic magazines, self-published manga materials, and manuscripts penned by Murakami Tomohiko.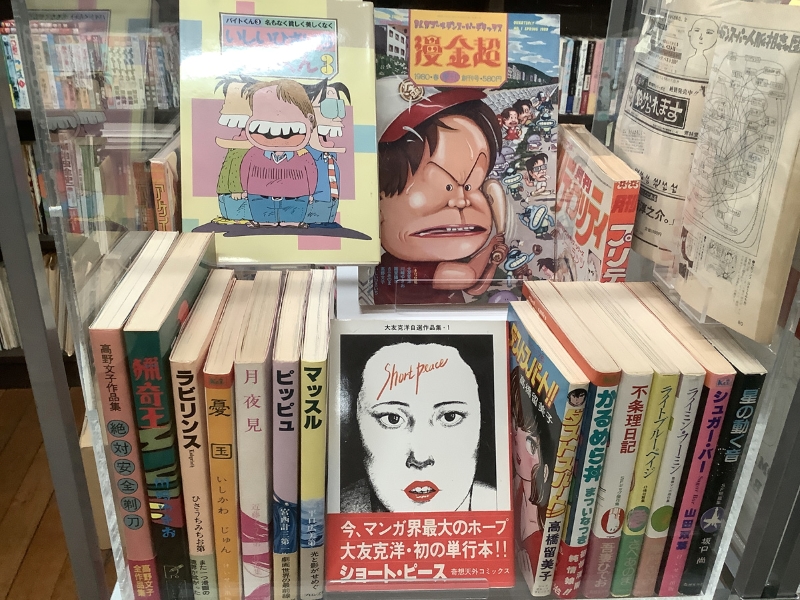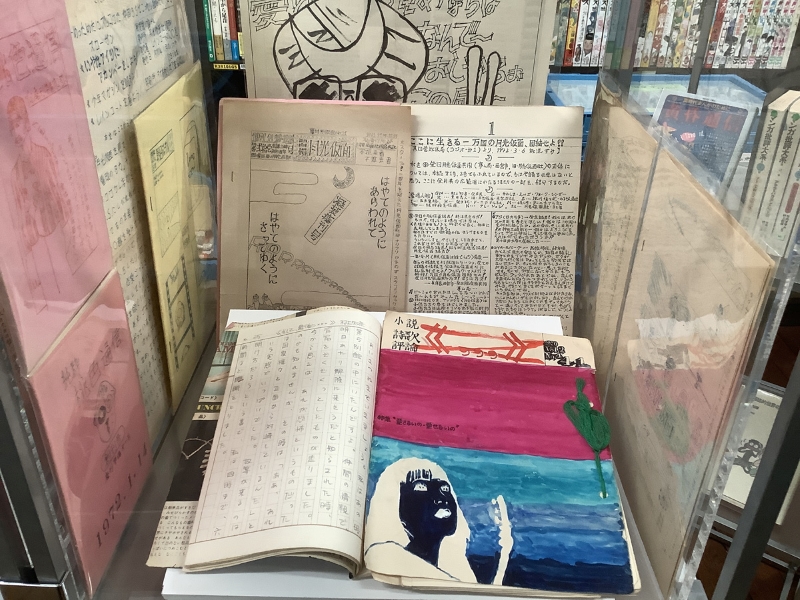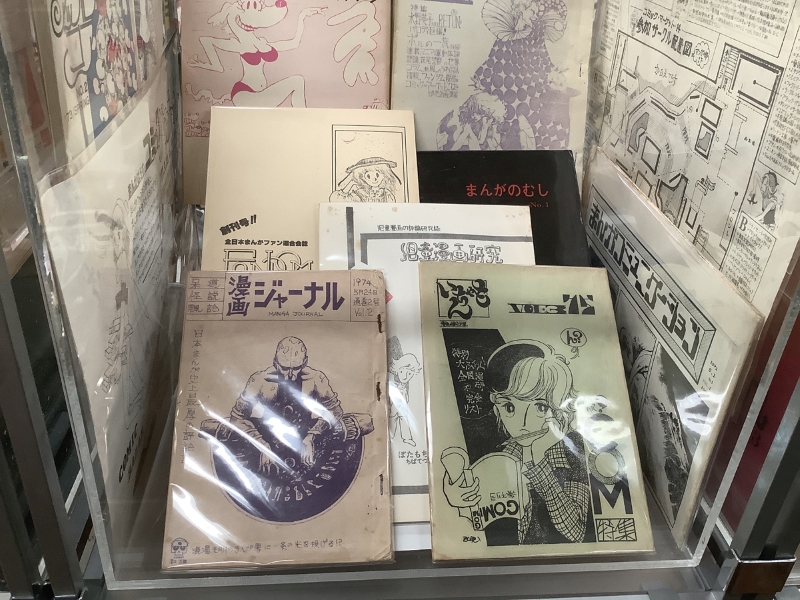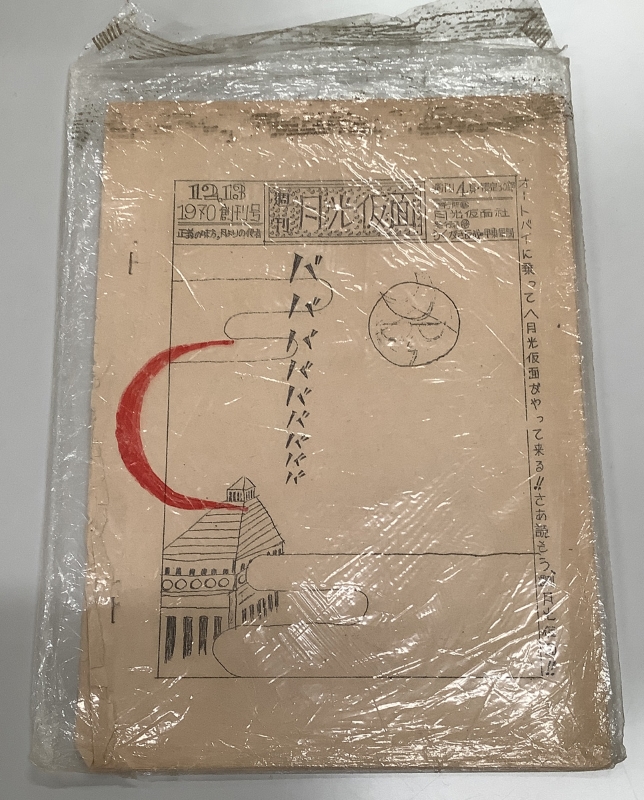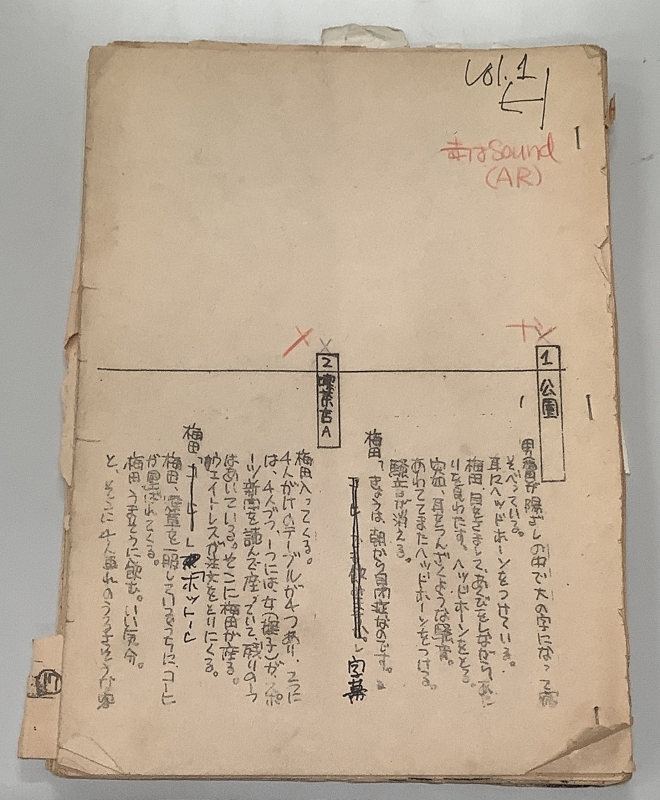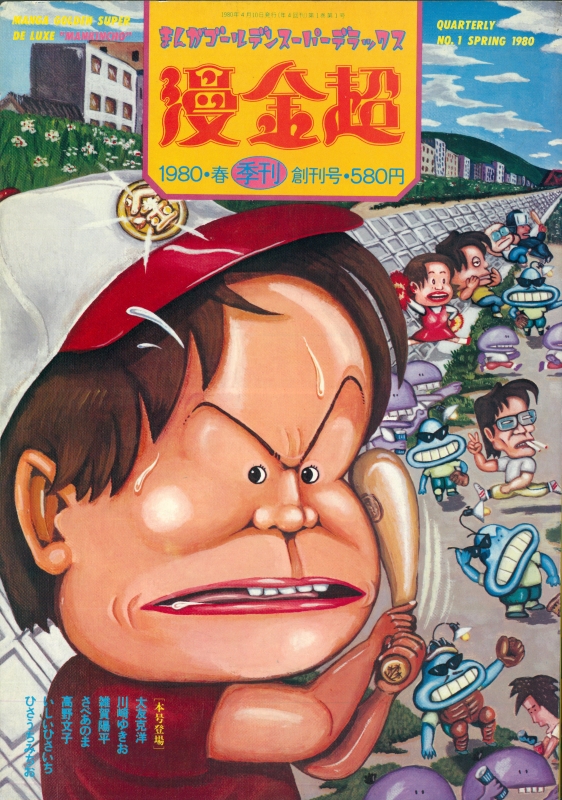 ---
Murakami Tomohiko
Born in 1951, in Hyogo prefecture, Ashiya city. Murakami graduated from Kansai Gakuin University. He published the mini-comic 'Shukan gekko kamen' (Weekly moonlight mask) while at university in 1970. The publication has often been featured in mass-media reporting of the mini-comic boom of that time.
In 1973 he took part in Kobe's independent film screening group 'Stateless' with friends including Omori Kazuki and others. After graduation in 1974, while working at Sports Nippon, he produced the independent film 'Kurakunaru made matenai!' (I can't wait until dark!) on 16mm film, with director Omori and others.
He also wrote movie and manga criticism which were published in mini-comics and self-published magazines. His 1979 collection of criticisms 'Tasogare tsushin doujidai manga no tame ni' (Twilight communication for contemporary manga) (Bronze Publishing), was a forerunner of manga criticism by the manga generation.
He left Sports Nippon in 1979, and in 1980 established the company Channel Zero with Ishii Hisaichi and others, and launched the magazine 'Mankin cho'. From 1981 to 84, he was also editor-in-chief of the information magazine 'Play Guide Journal'.
Since then, in addition to manga criticism, he has also edited manga books and essay collections, and has served as a member of several committees including the selection committee for the Tezuka Osamu Cultural Prize, the review committee for the Japan Media Arts Festival, and as a director of the Japan Society for Studies in Cartoons and Comics. Until March 2015, he worked as a professor in the Faculty of Literature Department of Literary Art, at Kobe Shoin Women's University.
---
*Due to the spread of COVID-19, the schedule and content of the exhibition and museum closure can change. Thank you for your understanding.