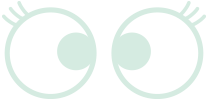 Commemorative plaster casts

"Manga Artists' Hands"
There are plaster casts of over 100 artists' hands who visited Manga Museum for events etc. Look and imagine how the masterpieces were created with those hands!
You can meet those treasures only here at the Manga Museum on the 2nd floor, galley 6.
Please enjoy them as well as the autographs and illustrations made on the wall of counter café.
*We will be closed this room from 5:00 pm on October 24th, 2020 due to preparing for event.
---
---
Artists list
2020
Hirokane Kenshi
Mita Norifusa
2019
Saito Chiho
Kinuta Murako
2018
Matsui Yusei
Nishitani Yoshiko
Ishizuka Shinichi
Saito Nazuna
Sukeno Yoshiaki
Tony Valente
2017
Yamagishi Ryoko
Aramata Hiroshi
2016
Nagayasu Takumi
Eguchi Hisashi
2015
Aoike Yasuko
Shimomoto Katsumi
Yokoyama Yuichi
Kobayashi Yoshinori
Amano Yoshitaka
Olivier Ledroit
2014
Tatsumi Yoshihiro
Shiina Karuho
Sato Zakuri
Kenji Taketomi
Tsuru Daisaku
Matsumoto Taiyo
Arai Hideki/li>
Sugimura Shinichi
est em
Aono Shunju
Benoit Peeters
Romain Hugault
Kono Fumiyo
Penelope Bagieu
Nicolas Mahler
2013
Anno Moyoco
Fujita Kazuhiro
Terada Katsuya
Otomo Katsuhiro
Higuchi Shinji
Mizusawa Megumi
Maya Mineo
Arthur de Pins
Coffekizoku
Endo Minari
Hanamura Eiko
Morohoshi Daijiro
2012
Shiriagari Kotobuki
Tsuchiyama Shigeru
Exa Takahito
Nishimata Aoi
Koike Kazuo
Aokiume
Ogiwara Masami
BELNE
Emmanuel Lepage
Akai Takami
Takeda Yasuhiro
Yamaga Hiroyuki
2011
Hatsu Akiko
Yamada Akihiro
Yoshida Sensha
Ito Risa
Saso Akira
Umezu Kazuo
Sugaya Mitsuru
Fujiko Fujio A
Akatsuka Rieko
Nagatani kunio
Mizuno Hideko
2010
Saibara Rieko
Jean-Claude Mezieres
Taniguchi Jiro
Pierre Christin
Igarashi Daisuke
Miyamoto Shigeru
Loustal
Nicolas de Crecy
Eric Liverge
2009
Kurata Mayumi
King Gonta
Yoshikawa Juichi
Karasawa Nawoki
Moebius
Murata Range
Hamano Yuka
BOME
Miyazaki Hayao
Miyazaki Hayao
Shimamoto Kazuhiko
2008
Ueyama Tochi
Maki Miyako
Kim Donghwa
Kurata Yoshimi
Big Joe
Shinji Mizushima
Mochizuki Mikiya
Yaguchi Takao
miura jun
2007
Chiba Tetsuya
Tomino Yuuki
Yasuhiko Yoshikazu
Ookawara Kunio
Saitou・Takao
Monkey Punch
Miyawaki Shuichi
Oobayashi Kaoru
Kazumine Daiji
Satonaka Machiko
Minamoto Taro
Baron Yoshimoto
Gouda Yoshiie
Takemiya Keiko
Murakami Motoka
Tomoe Satoo
Imamura Yoko
Kitajima Yoko
Takahashi Makoto
Yanase Takashi