We are holding a drawing workshop with Nunumi, a Canadian comic artist from Quebec at the museum.
Venue

1F Atrium hall

Capacity

12 seats

*You can join and leave as you like

Fee

Target

Anyone who want to participate
*Children under 6 need to be accompanied by a guardian.

Organizers

Kyoto International Manga Museum
Kyoto Seika University International Manga Research Center
内容
We see many face expressions in our daily lives. However did you know there are many more expressions than we imagine.
You will be drawing those unseen face expressions with Nunumi, the Quebec manga artist.
---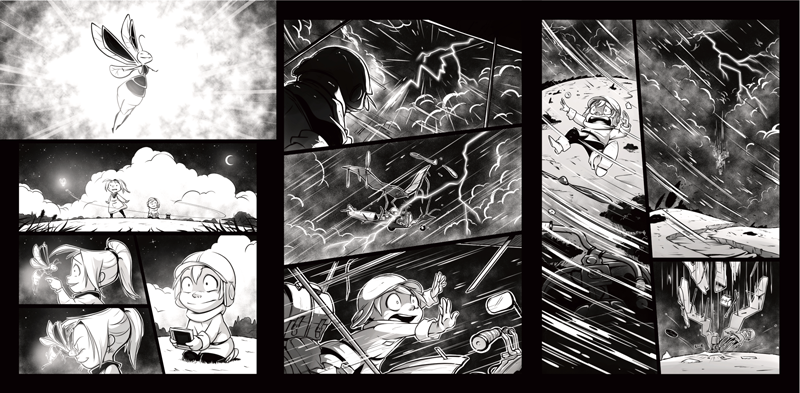 About Nunumi (Christine Dallaire-Dupont)
Nunumi is a comic artist, a character designer and a story artist for animation films from Quebec, Canada. She has worked on several animated films, such as "Ballerina", "The Suicide Shop" and more. She also creates comics and her comic book "Sky Rover" was selected as one of the Jury Selections of the 20th Japan Media Arts Festival (Manga Division) in 2017.
---
*Please note that the schedule, performers, and contents are subject to change.