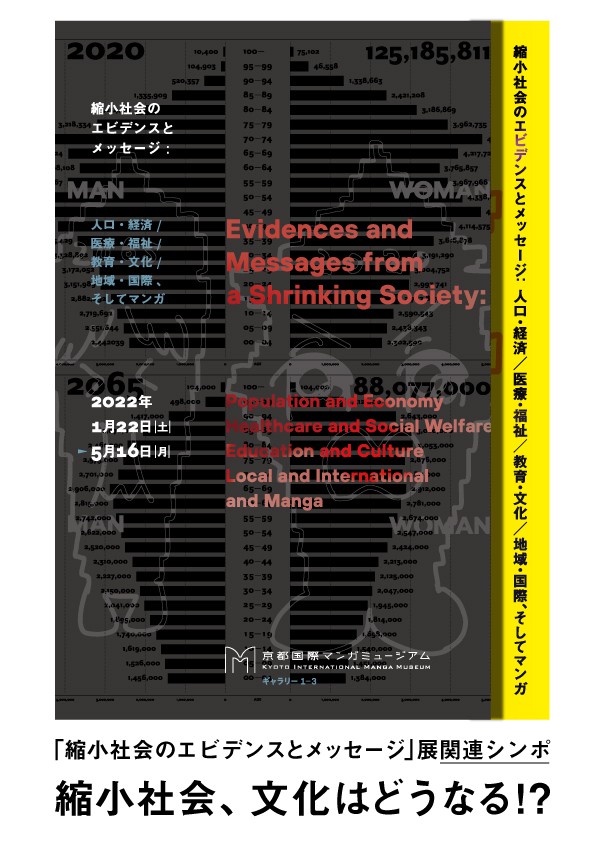 Part 1: Ichikawa Raku (manga artist) *online / Yoshimura Kazuma (professor at Kyoto Seika University)
Part 2: Members of research group "Cultural Creativity in a Shrinking Society: Individuals, Networks, Capital, and Systems" / Takahashi Kohei
100 seats
*first come first serve basis
No pre-registration required
*Numbered tickets will be distributed from 10:30 am on the day of the event.
Collaborative research group "Cultural Creativity in a Shrinking Society: Individuals, Networks, Capital, and Systems" International Research Center for Japanese Studies (Nichibunken) (Project of "Visualization and sophistication of front line research utilizing museums and exhibitions" by the National Institutes for the Humanities), Kyoto Seika University International Manga Research Center, Kyoto International Manga Museum
Content
As a related event to the special exhibition "Evidences and Messages from a Shrinking Society", we will hold a public symposium with manga artist Ichikawa Raku to interpret and complement the contents of the exhibition.
In the first part of the symposium Ichikawa Raku, a manga artist who lives in Turkey and is known for works such as "Watashi ima, Toruko desu" (I am Turkey now), will talk about "shrinking society" from outside of Japan. In the second part, members of the Nichibunken study group, the impetus of the exhibition, will revisit and discuss the present and future of the "shrinking society".
(Event only in Japanese)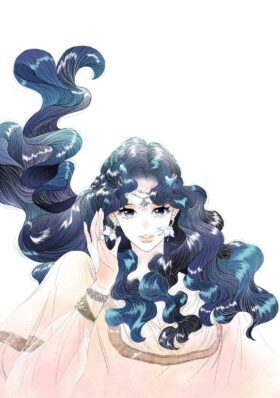 Ichikawa Raku Odalisque © Ichikawa Raku / KADOKAWA
Ichikawa Raku
A manga artist who debuted in 2008 with "Hitsuji no namida" (Tears of a lamb) in Monthly Comic Beam, Ichikawa's first original feature film "Shiroi machi no yoru-tachi" (Nights of the white city) depicted a young vocational school student who is fascinated by Turkish culture (2013-15). In 2015, Ishikawa moved to Turkey and serialized an essay manga "I am Turkey now" (2017-18), chronicling her life there. Her latest work "Odarisuku" (Odalisque) (2020-21) is set in a harem and depicts the lives of female slaves.
*Due to the spread of COVID-19, the schedule and content of the exhibition and museum closure can change. Thank you for your understanding.