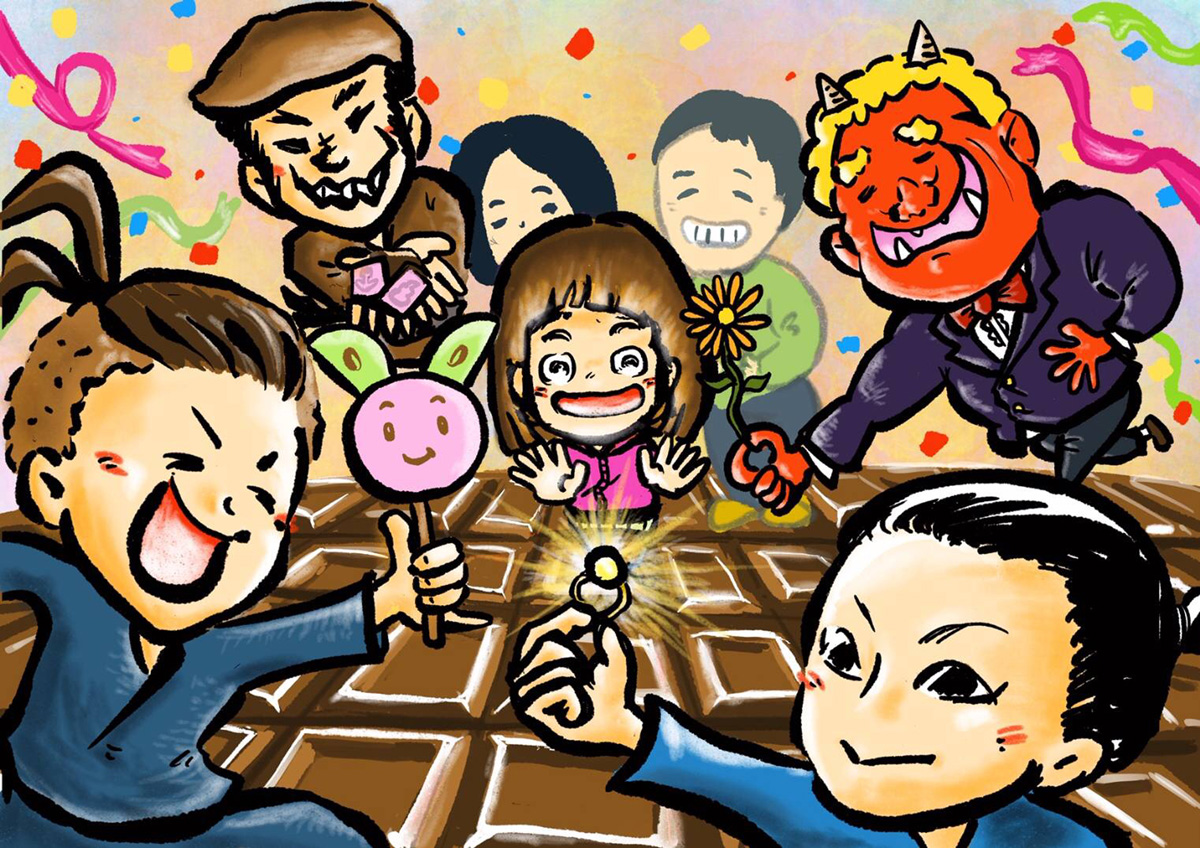 。・:*:・゚★,。・:*:・゚☆Kamishibai February Schedule・:*:・゚★,。・:*:・゚☆
1 (Sat.) Danmaru
2 (Sun.) Ikkyu
3 (Mon.) Rakkyomu
4 (Tue.) Danmaru
5 (Wed.) closure
6 (Thu.) closure
7 (Fri.) Rakkyomu
8 (Sat.) Ikkyu
9 (Sun.) Rakkyomu
10 (Mon.) Ikkyu
11 (Tue.) Danmaru
12 (Wed.) closure
13 (Thu.) Rakkyomu
14 (Fri.) Ikkyu
15 (Sat.) Rakkyomu
16 (Sun.) Danmaru
17 (Mon.) Rakkyomu
18 (Tue.) Danmaru
19 (Wed.) closure
20 (Thu.) Ikkyu
21 (Fri.) Danmaru
22 (Sat.) Ikkyu
23 (Sun.) Ikkyu
24 (Mon.) Ikkyu
25 (Tue.) Rakkyomu
26 (Wed.) closure
27 (Thu.) Rakkyomu
28 (Fri.) closure
29 (Sat.) closure
---
Each day has 24 hours. Everyone has their own way to spend the time.
Although it's the exact same day,
the day is a normal one for some, and a special one for others.
One normal day.
Encounters with different views, people and events on the day may make your normal day special.
One special day.
Unexpected incidents may make your special day even more special.
Possibly,
the incidents may make your special day normal.
At our Kamishibai hut,
we meet so many people's various special moments;
Celebrations like birthday, marriage anniversary and honeymoon.
The moment like raising hands up and speak out loud in the crowd.
All the laughter and tear.
Knowing new faces of family and friends.
All those someone's special moments become everyone's.
Whether a day is normal or special,
live through the day is surely a lucky and happy thing.
If I can add something into it, I shall choose something sweet for February.
We're always waiting for you come to the Kamishibai hut♪
(Illustration: Rakkyomu ・ Caption: Ikkyu)