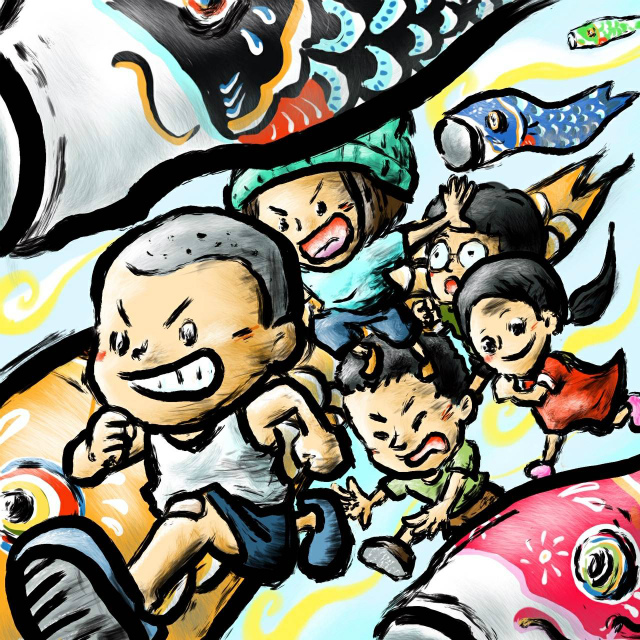 。・:*:・゚★,。・:*:・゚☆Kamishibai May Schedule・:*:・゚★,。・:*:・゚☆
2(Thu.) Ikkyu
3(Fri.) Ikkyu
4(Sat.) Rakkyomu
5(Sun.) Rakkyomu
6(Mon.) Ikkyu
7(Tue.) Rakkyomu
9(Thu.) Danmaru
10(Fri.) Rakkyomu
11(Sat.) Danmaru
12(Sun.) Ikkyu
13(Mon.) Rakkyomu
14(Tue.) Danmaru
16(Thu.) Danmaru
17(Fri.) Rakkyomu
18(Sat.) Danmaru
19(Sun.) Danmaru
20(Mon.) Ikkyu
21(Tue.) Ikkyu
23(Thu.) Ikkyu
24(Fri.) Danmaru
25(Sat.) Danmaru
26(Sun.) Rakkyomu
27(Mon.) Rakkyomu
28(Tue.) Rakkyomu
30(Thu.) Ikkyu
31(Fri.) Danmaru
---
Childhood memory is what all people have.
Sometimes adults yearn for that days and say
"how wonderful that days were…."
It seems that mankind is a creature to admire each of their past as getting older.
Children, on the other hand, don't care of adults' past.
I don't want children to listen to it fully, but as just a some kind of grumbling.
Even some become hard to see, I believe that important things won't disappear so easily. It is inevitable as long as mankind take other's lives as foods and poop, and laugh with somebody.
I'd like to be an adult who can tell "here's the time you guys and girls can live and enjoy your lives as much as you want!" to children with confidence.
Nostalgic and modern, and go beyond the future. We, Yassan-ichiza, keep creating that kind of Kamishibai.
Kamishibai started in Showa-era, rode on the flow of Heisei-era, and ready for the upcoming era, Reiwa.
Wishing the new era be the time that adults and children can be who they really are confidently.
(Rakkyomu)