☆Manga Studio Schedule☆
【February】
4(Sat.)   Kojima / Kinoshita
5(Sun.)   Kojima / Noda
11(Sat.)  Kojima / Noda
12(Sun.)  Kojima / Noda
18(Sat.)  Kojima / Kinoshita
19(Sun.)  Kojima / Noda
25(Sat.)  Kojima / Kinoshita
26(Sun.)  Kojima / Noda
---
Hello from manga studio! I am Kojima Eiyu!
It's been snowing more recently in Kyoto. How are you enjoying your winter?
So, let me talk about the creativity.
When you make manga or illustration do you find subject easily? Or, do you struggle? 
I sometimes struggle too. If you feel so I recommend you to look for something seasonal.
February, we have Setsubun festival and Valentine.
Think about additional element you like to those events to spread your imagination.
You could make your drawing very different from usual.
Please come and see us working on our manga.
I will show you how I do it!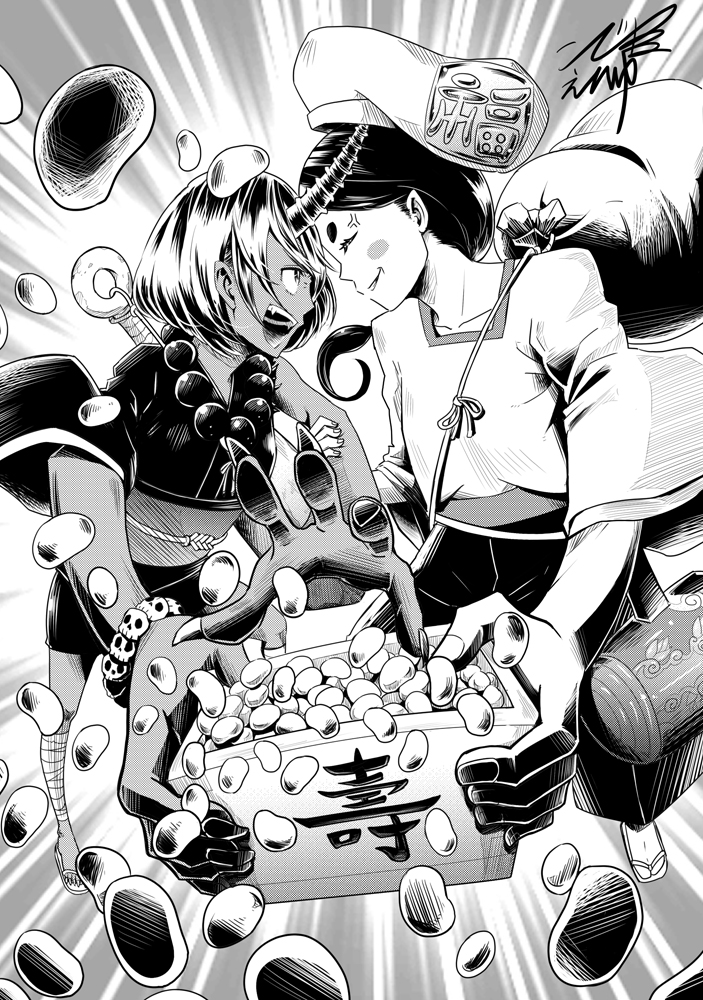 (Kojima)