Why don't you get your portrait done at the MM?
The artists will draw and talk to you in person!

Please come to Million Smile for your memory of visit!
November]
1(Thu) Kasumin
2(Fri) Higashino Emiko
3(Sat) Kasumin
4(Sun) Kasumin
5(Mon) Okayama
6(Tue) Horiguchi itsu
10(Sat) Higashino Emiko
11(Sun) Higashino Emiko
12(Mon) Okayama
13(Tue) Higashino Emiko
15(Thu) Higashino Emiko
16(Fri) Kasumin
17(Sat) Horiguchi itsu
18(Sun) Okayama / Saeki Kensuke
19(Mon) Kasumin
20(Tue) Okayama
22(Thu) Okayama
23(Fri) Kasumin
24(Sat) Okayama
25(Sun) Higashino Emiko / Horiguchi itsu
26(Mon) Horiguchi itsu
27(Tue) Kasumin
29(Thu) Horiguchi itsu
30(Fri) Horiguchi itsu
---
Hello everyone!
I had visitors who visited me 7 years ago!
My way of drawing changed a lot!
I don't like showing my old works but here you are!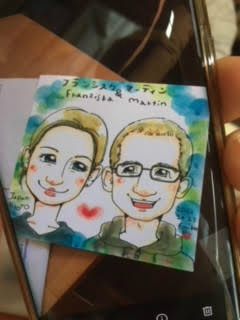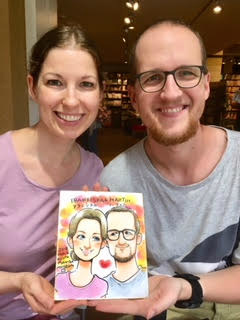 They said see you in 7 years again!
I'm happy to be here in Kyoto where people want to visit again…!
I will work harder so more people can come and see me again!
These are the anime style portraits I made for those customers.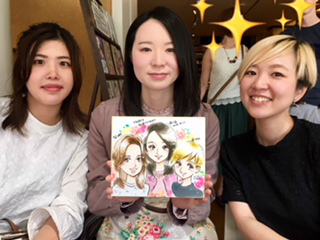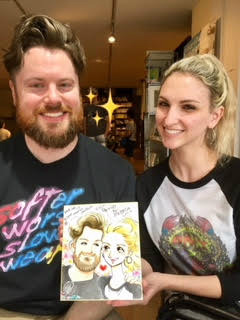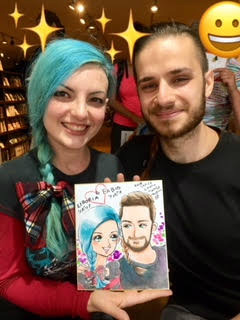 We will be open everyday apart from museum closure throughout November.
I look forward to seeing you♪
(Higashino)