Why don't you get your portrait done at the MM?
The artists will draw and talk to you in person!

Please come to Million Smile for your memory of visit!
[October] (Museum closes on 8th)
1 (Sun.) Horiguchi itsu / Higashino
6 (Fri.) Okayama
7 (Sat.) Kasumin
9 (Mon.) Okayama / Horiguchi itsu
13 (Fri.) Horiguchi itsu
14 (Sat.) Kasumin / Higashino
15 (Sun.) Higashino/Okayama
20 (Fri.) Kasumin
21 (Sat.) Horiguchi itsu / Higashino
22 (Sun.) Okayama / Kasumin
27 (Fri.) Higashino
28 (Sat.) Okayama/Kasumin
29 (Sun.) Horiguchi its / Higashino
---
Hello! I am Horiguchi itsu from portrait corner!
Summer has gone, it's been little chilly in the morning and night. It's hard to sleep well in the summer because it's hot but now I'm waking up feeling cold.
Weather reminded me that I left my winter futon in the cleaning shop throughout summer. 
I usually ask futon cleaning at the small cleaning shop near my house. An old lady runs the shop now she remembers me (I only ask her to do cleaning once a year so took me 3 years) so I talk to her sometimes making my social life with my neighbors.
Manga museum's busy summer is also finished so now is a good time to visit!
Portrait isn't as busy, you can relax outside in the good temperature!
To do a portrait please make sure to book your time before you go around!
You can talk to us anytime even if we were drawing!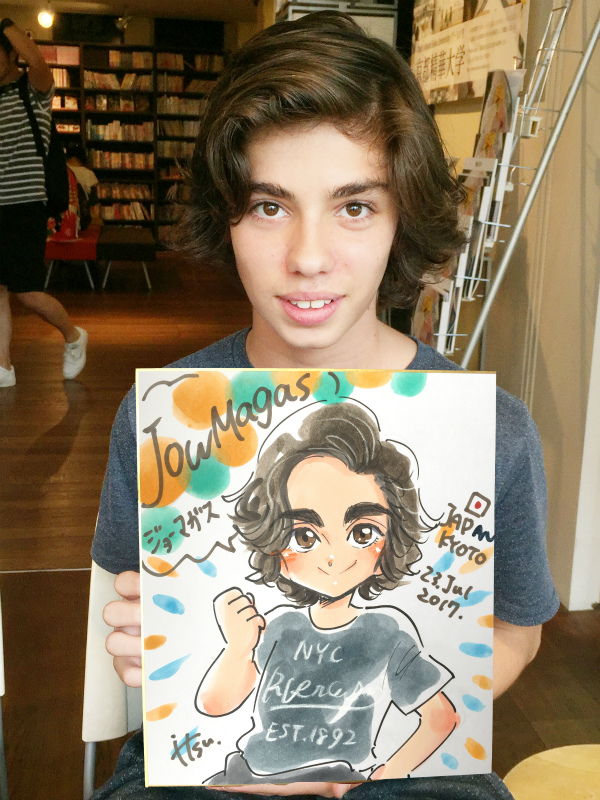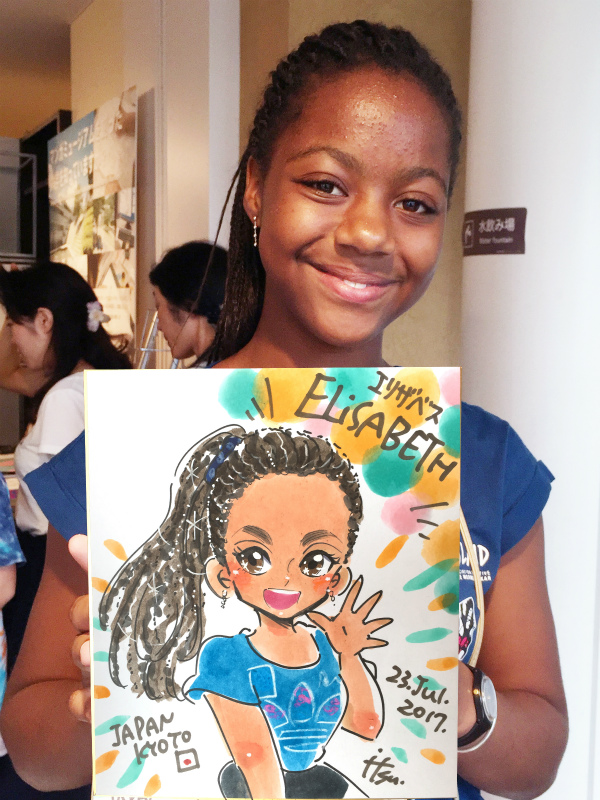 (ホリグチイツ)