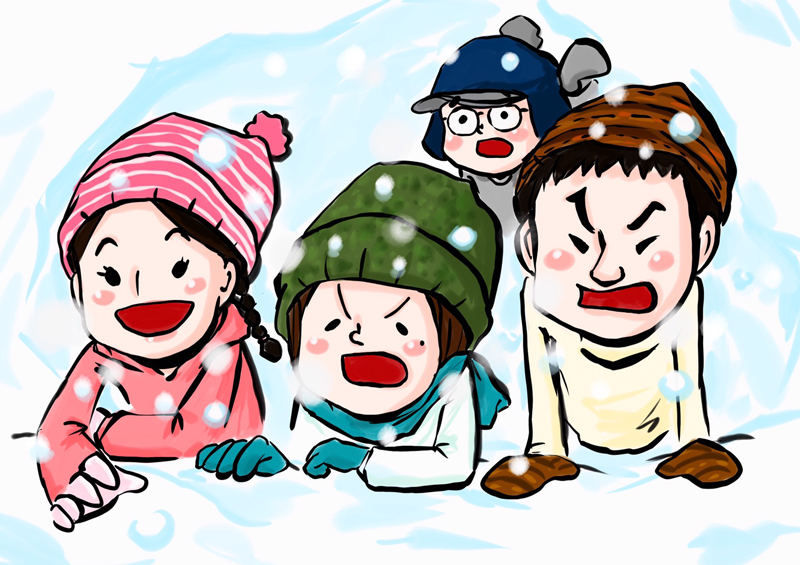 。・:*:・゚★,。・:*:・゚☆Kamishibai December Schedule・:*:・゚★,。・:*:・゚☆
1
(Sat.)
Rakkyomu
2
(Sun.)
Ikkyu
3(Mon.) Rakkyomu
4(Tue.) Danmaru
6(Thu.) Rakkyomu
7(Fri.) Ikkyu
8
(Sat.)
Ikkyu
9
(Sun.)
Rakkyomu
10(Mon.) Ikkyu
11(Tue.) Ikkyu
13(Thu.) Rakkyomu
14(Fri.) Danmaru
15
(Sat.)
Ikkyu
16
(Sun.)
Ikkyu
17(Mon.) Rakkyomu
18(Tue.) Ikkyu
20(Thu.) Ikkyu
21(Fri.) Rakkyomu
22
(Sat.)
No Kamishibai
23
(Sun.)
No Kamishibai
24
(Mon.)
Ikkyu
25(Tue.) Danmaru
---
How many more nights to wait for the end of a year and a new year to come?
Are you coming this year, white snow?
Are you coming this year, red clothes?
From where does that man come and get back?
The man always has a child-mind strong like children's spirits to make us excited.
The man gives children dreams, makes high spirits of children into his energy, and comes back again the following year.
He's an adult who constantly keeps his spirit up, and let us feel excited with joy.
We want to be adults like him.
We're not talking just about Santa clause.
We're talking about adults, whose child-minds are so strong, who brought us as adults today.
Now, it's our turn to bring children up as adults.
We must keep our child-minds to believe in Santa clause.
(Danmaru)