Why don't you get your portrait done at the MM?
The artists will draw and talk to you in person!

Please come to Million Smile for your memory of visit!
[December]
【12月】
1(Sat) Okayama
2(Sun) Okayama / Kasumin
3(Mon) Horiguchi itsu
4(Tue) Higashino Emiko
6(Thu) Okayama
7(Fri) Higashino Emiko
8(Sat) Kasumin
9(Sun) Higashino Emiko / Horiguchi itsu
10(Mon) Kasumin
11(Tue) Horiguchi itsu
13(Thu) Kasumin
14(Fri) Kasumin
15(Sat) Higashino Emiko
16(Sun) Kasumin / Horiguchi itsu
17(Mon) Okayama
18(Tue) Okayama
20(Thu) Higashino Emiko
21(Fri) Kasumin
22(Sat) Horiguchi itsu
23(Sun) Okayama / Higashino Emiko
24(Mon) Higashino Emiko
25(Tue) Horiguchi itsu
---
Hello! I am itsu from portrait team!
This is my last blog I am updating on the museum's blog.
I am leaving Manga Museum on December 25th for good.
I worked here as a workshop member for 2 years then 8 years making portraits after that.
I was overwhelmed with many foreign visitors when I first started working at the portrait corner.
It was hard to communicate without speaking non-Japanese languages for me but I was helped by the friendly visitors and started enjoying the conversation.
Joking with gestures, recommending each others favorite mangas, getting to know the countries… All these experiences will stay in my heart.
Repeaters who visited museum on the special occasions, introducing me to a new family member, giving me emails and letters, I feel very thanksful to those such wonderful encounters.
I will be exhibiting and taking part of events internationally so I am sure that I can meet you sometime somewhere!
Thank you very much until now and I hope to receive more supports from now on!
Portrait corner will be open everyday from next year and we also have new member so keep an eye on the portrait team!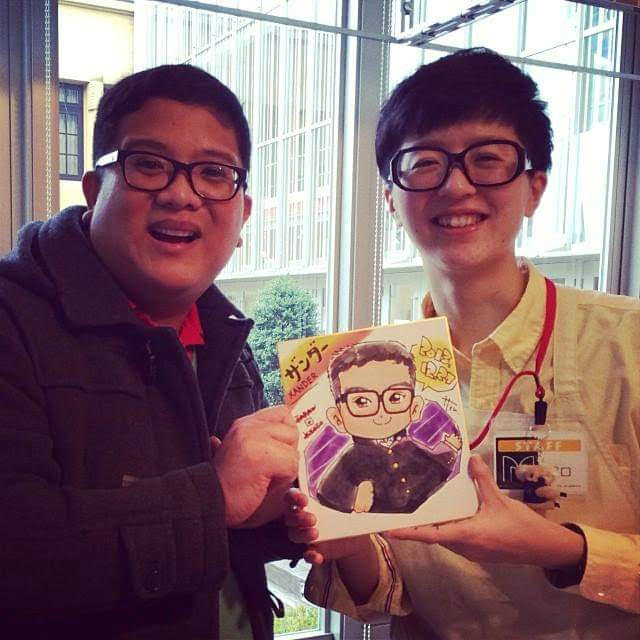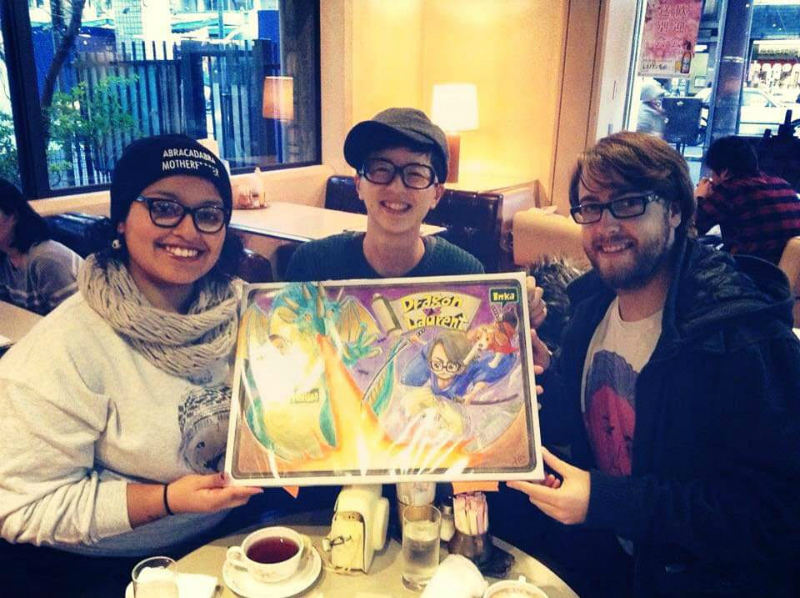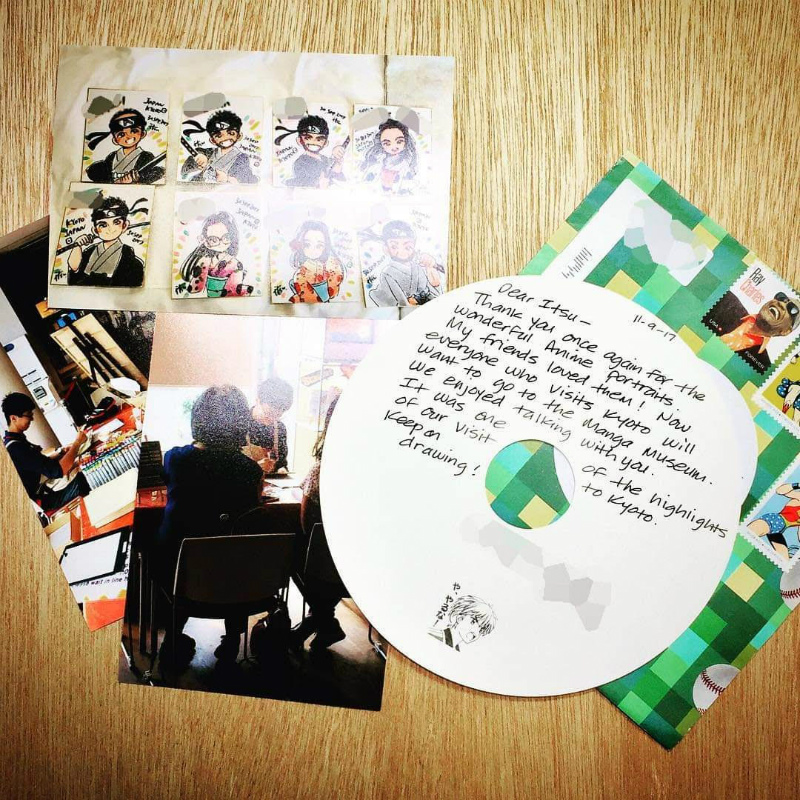 (Horiguchi itsu)