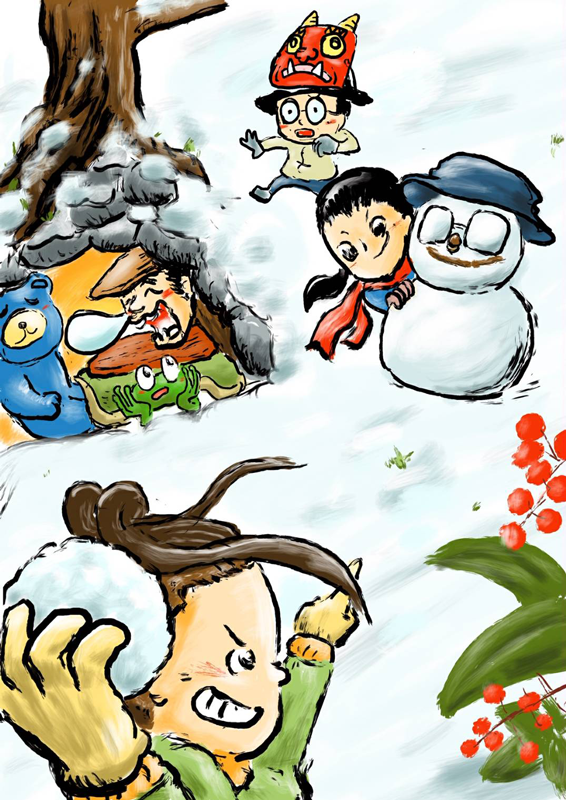 。・:*:・゚★,。・:*:・゚☆Kamishibai February Schedule・:*:・゚★,。・:*:・゚☆
1 (Fri.) Rakkyomu
2 (Sat.) Danmaru
3 (Sun.) Rakkyomu
9 (Sat.) Danmaru
10 (Sun.) Ikkyu
11 (Mon.) Ikkyu
12 (Tue.) Danmaru
14 (Thu.) Danmaru
15 (Fri.) Danmaru
16 (Sat.) Ikkyu
17 (Sun.) Ikkyu
18 (Mon.) Ikkyu
19 (Tue.) Danmaru
21 (Thu.) Danmaru
22 (Fri.) Ikkyu
23 (Sat.) Ikkyu
24 (Sun.) Ikkyu
25 (Mon.) Ikkyu
26 (Tue.) Danmaru
28 (Thu.) Danmaru
---
February is the most coldest month of a year in Japan.
It means, this is the place to put up with to welcome warmth.
I can nod for the reason why this is the end of a year in Japan's old calendar.
I'm not really a fan of coldness so the effect of global warming gives me something good, but the pearls of wisdom from very old days don't work in some ways in return.
Nevertheless, the most important things in our lives as humanity won't change that much.
Lately, we had monthly regular Kamishibai at the Kiyomizu temple under the cold weather.
There was a warmth of people even in the coldness. Maybe we need this moment after all.
Actually, I, Rakkyomu, is not a friend of coldness like a poikilotherm
, so I hibernate for a while.
Danmaru and Ikkyu are mainly at the Manga Museum on February.
Thank you for supporting us, Yassan-ichiza, all the time!!
(Rakkyomu)