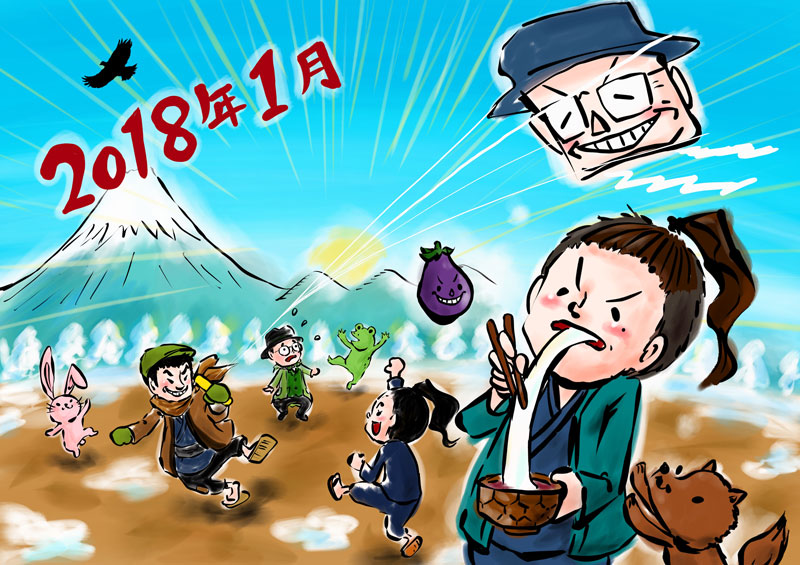 。・:*:・゚★,。・:*:・゚☆Kamishibai January Schedule・:*:・゚★,。・:*:・゚☆
5 (Fri) Ikkyu
6 
(Sat) 
Danmaru
7
(Sun)
Danmaru
8
(Mon)
Danmaru
9 (Tue) Ikkyu
11 (Thu) Danmaru
12 (Fri) Ikkyu
13 
(Sat) 
Ikkyu
14
(Sun)
Rakkyomu
15 (Mon) Danmaru
16 (Tue) Rakkyomu
18 (Thu) Ikkyu
19 (Fri) Rakkyomu
20 
(Sat) 
Rakkyomu
21
(Sun)
Ikkyu
26 (Fri) Danmaru
27 
(Sat) 
Rakkyomu
28
(Sun)
Ikkyu
29 (Mon) Danmaru
30 (Tue) Rakkyomu
---
My master left words of a poet, Mitsuo Aida, in a waiting room;
"You couldn't do it.  You didn't do it.  Which path did you take?"
I've done so many things very hard this year, but was that enough to say "very hard"?
Didn't I take time to stop for a while?
Who said it is bad to stop?
If people lose childhood mind, who can face to children seriously?
However, wasn't this childhood mind too much to get myself loosen too much?
Over the sunset is where my master stays.
Children I face during Kamishibai show me the view my master heard and the sound he saw.
Thousands times I've done Kamishibai.
 In front of me, very close like spit come on my face,
people from whole world and whole age get together.
There's no way I get bored.
Putting myself of young-boy day into spectator I see.
Is he enjoyed?
Am I not being  who I not really am in front of the child?  Am I not treating the child as child?
It seems that I'm not treating children as children and being not who I really am.
That's how my father, master, brought me up.
This way is the only way for me.
Kamishibai is a guide of me, which make my heart really happy and that's how I'll move on to the next year.
The mysterious way, the  way of Kamishibai.
What can be seen beyond the way?   Wait and see what happens next!
(DANMARU)