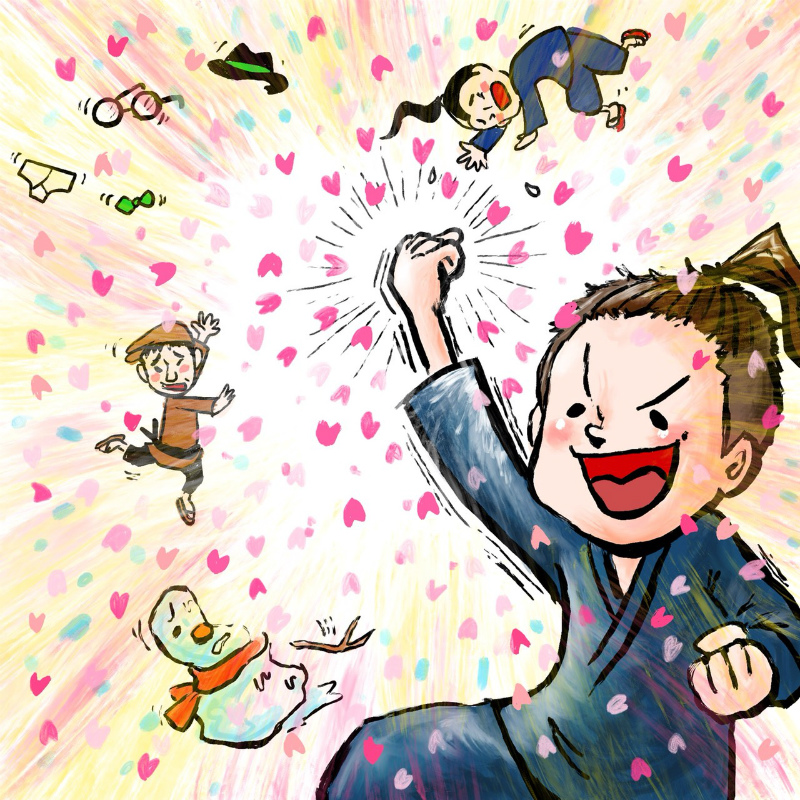 。・:*:・゚★,。・:*:・゚☆Kamishibai March Schedule・:*:・゚★,。・:*:・゚☆
1 (Fri.) Ikkyu
2 (Sat.) Danmaru
3 (Sun.) Danmaru
4 (Mon.) Ikkyu
5 (Tue.) 1.Rakkyomu 2.Danmaru
7 (Thu.) 1.Rakkyomu 2.Danmaru
8 (Fri.) Danmaru
9 (Sat.) Danmaru
10 (Sun.) Ikkyu
11 (Mon.) Rakkyomu
12 (Tue.) Ikkyu
14 (Thu.) Ikkyu
15 (Fri.) Rakkyomu 
16 (Sat.) Danmaru
17 (Sun.) Ikkyu
18 (Mon.) Danmaru
19 (Tue.) Ikkyu 
21 (Thu.) Rakkyomu
22 (Fri.) Ikkyu
23 (Sat.) Ikkyu
24 (Sun.) Rakkyomu
25 (Mon.) Ikkyu
26 (Tue.) Rakkyomu
28 (Thu.) Rakkyomu
29 (Fri.) Ikkyu
30 (Sat.) Danmaru
31 (Sun.) Ikkyu
---
Even this winter was warmer, it was cold.
How strong the wind and snow are, try not to catch a cold, try not be caught by the wave of flu, I fight against them with my vigorous power.
Emit my power during Kamishibai, and get a shower of other's power to charge mine. What a lovely shower.
Once snow melt, spring comes, then summer, fall and winter.
The seasons take turn in a year as always.
As children get taller, adult like myself want to keep growing.
I clearly see the path I'm going.
Obstacles come from everywhere.
But I don't care. I want to go this way. This is the only way I know.
This is not anybody's fault. This is not for anybody. My life is Kamishibai.
As my master, my father, Yassan gave me for his life, I want to give my spirit to children inside everybody.
LET'S GO, MY PATH OF KAMISHIBAI!!!
(Danmaru)