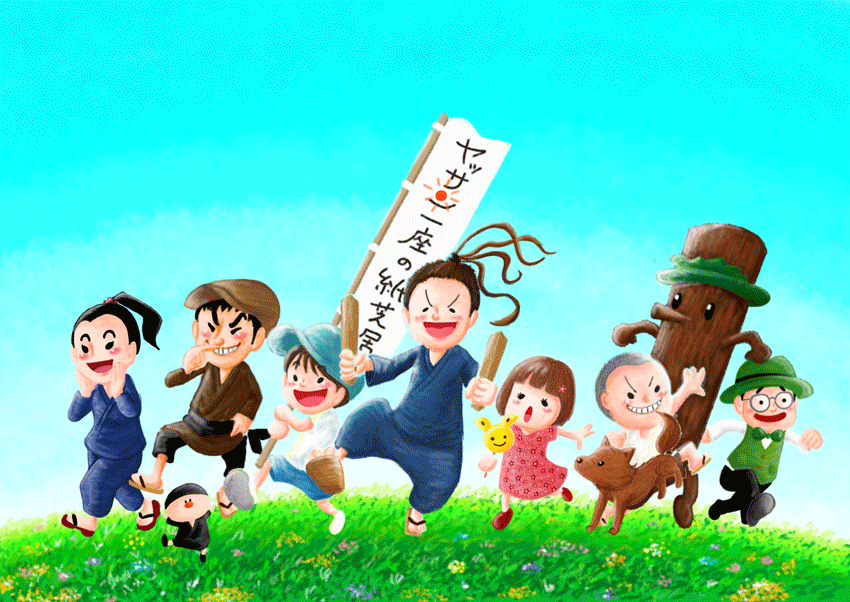 。・:*:・゚★,。・:*:・゚☆Kamishibai May Schedule・:*:・゚★,。・:*:・゚☆
1 (Mon.)Danmaru
2 (Tue.)Ikkyu
8 (Mon.)Danmaru
9 (Tue.)Ikkyu
11 (Thu.)Danmaru
12 (Fri.)Ikkyu
15 (Mon.)Rakkyomu
16 (Tue.)Rakkyomu
18 (Thu.)Rakkyomu
19 (Fri.)Rakkyomu
22 (Mon.)Ikkyu
29 (Mon.)Ikkyu
30 (Tue.)Danmaru
---
Hello.
This is Ikkyu from Yassan-ichiza.
As you step into the Kamishibai room.
You'll meet people from all around the world.
People of different ages and countries are hodgepodged.
They get together, watching pictures 
in a small frame and share laughter.
Think a lot, and share "I GOT IT!!"
Crossing over language.
These moments are like pieces of puzzle
which audience and a performer can create together. 
There is the "world peace" in Kamishibai.
We'll be waiting for you at the Kamishibai room on the 2nd floor!!

(Ikkyu)