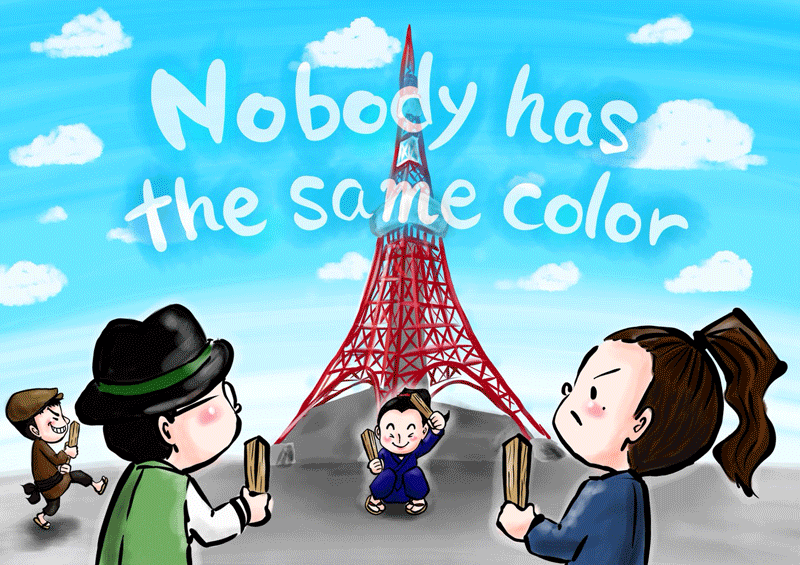 。・:*:・゚★,。・:*:・゚☆Kamishibai May Schedule・:*:・゚★,。・:*:・゚☆
1 (Tue) Ikkyu
2 (Wed) Ikkyu
3 (Thu) Ikkyu
7 (Mon) Rakkyomu
8 (Tue) Danmaru
10 (Thu) Danmaru
11 (Fri) Rakkyomu
14 (Mon) Rakkyomu
15 (Tue) Danmaru
17 (Thu) Rakkyomu
18 (Fri) Danmaru
21 (Mon) Rakkyomu
22 (Tue) Danmaru
24 (Thu) Rakkyomu
25 (Fri) Ikkyu
28 (Mon) Rakkyomu
29 (Tue) Rakkyomu
31 (Thu) Ikkyu
---
When I was a child, everything around me looked so big.
Tables, chairs, cups, plates, and everything.
If there were children a little bit older than me,  they looked really big.
I was afraid to go in there, but I was also longing to get in.
When I successfully went in them, I was happy that as if I grew up rapidly.
During Kamishibai, since there are so many people of all age are there, children shrink or grab on to their parents' arms.
As time goes by, their curiosity let them move, and start to put up their hands for questions.
They answer as many eyes on them.  This action make them brave.
After Kamishibai, they look they grow up through Kamishibai.
It's not schools or house, but this place is called Kamishibai.
We are always waiting for your visit to our Kamishibai hut.
(Ikkyu)