☆Manga Studio Artist Schedule☆
[December]
2 (Sat.) Kojima / Kinoshita
3 (Sun.) Kojima / Noda
9 (Sat.) Kojima / Kinoshita
10 (Sun.) Kojima / Noda
16 (Sat.) Kojima / Kinoshita
17 (Sun.) Kojima / Noda
23 (Sat.) Kojima / Kinoshita
24 (Sun.) Kojima / Noda
---
Christmas decoration started in Kyoto city.
So, I've made an illustration themed on Christmas with color pencils!
There are many ways to color your manga, but why not to use color pencil?!
You can mix, fade, many things with pencils.
You can buy coloring illustration cards that we drew at the museum shop so please purchase them!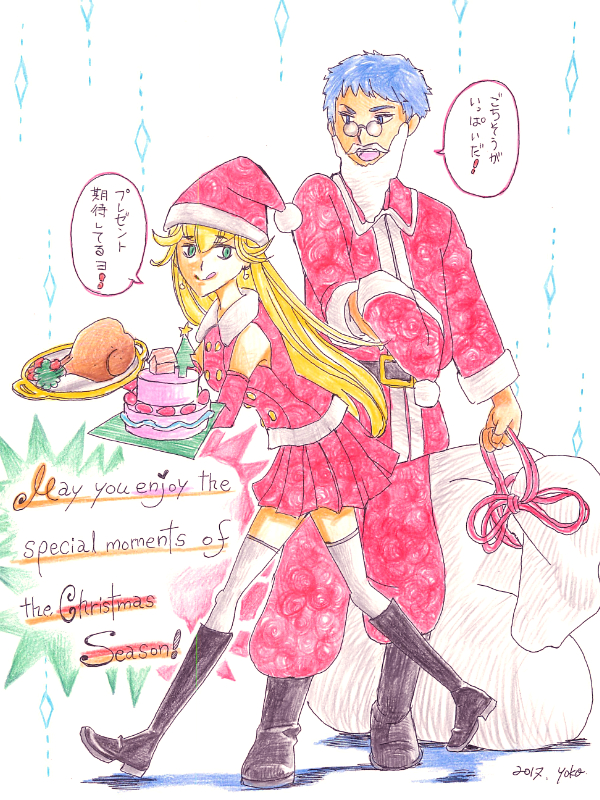 (Noda)