Why don't you get your portrait done at the MM?
The artists will draw and talk to you in person!

Please come to Million Smile for your memory of visit!
[January]
5(Sat) Higashino Emiko
6(Sun) Higashino Emiko / Saeki
7(Mon) Saeki
8(Tue) Okayama
10(Thu) Kasumin
11(Fri) OKayama
12(Sat) Kasumin
13(Sun) Kasumin
14(Mon) Higashino Emiko
15(Tue) Kasumin
17(Thu) Saeki
18(Fri) Higashino Emiko
19(Sat) OKayama
20(Sun) OKayama
21(Mon) OKayama
22(Tue) Higashino Emiko
24(Thu) Saeki
25(Fri) OKayama
26(Sat) Kasumin
27(Sat) Kasumin
28(Mon) Saeki
29(Tue) Kasumin
31(Thu) OKayama
---
It'S nearly the end of 2018. How was your year?
I published my first picture book in October!
It's about the working cars that children love!
You can find my book at the museum shop so please take a look!!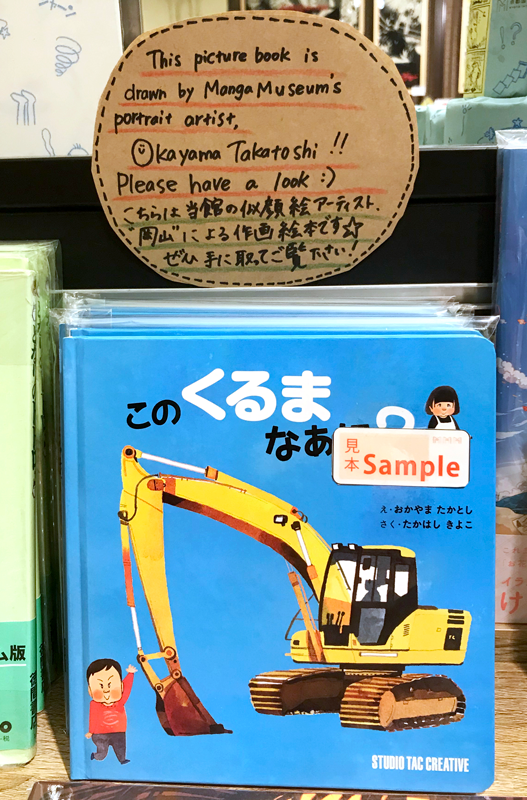 Museum is open until Dec. 25th before New Year closure.
Please come and visit us!
(Okayama)