This decade since the museum opened, many manga artists visited museum for event etc. Did you know that there is a place where you can trace the history of visitors?
Inside the museum cafe, the walls are filled with autographs and illustrations made by them. There are no space left!


As soon as you come inside you can see this view. Some artists drew on the edge and ceiling too!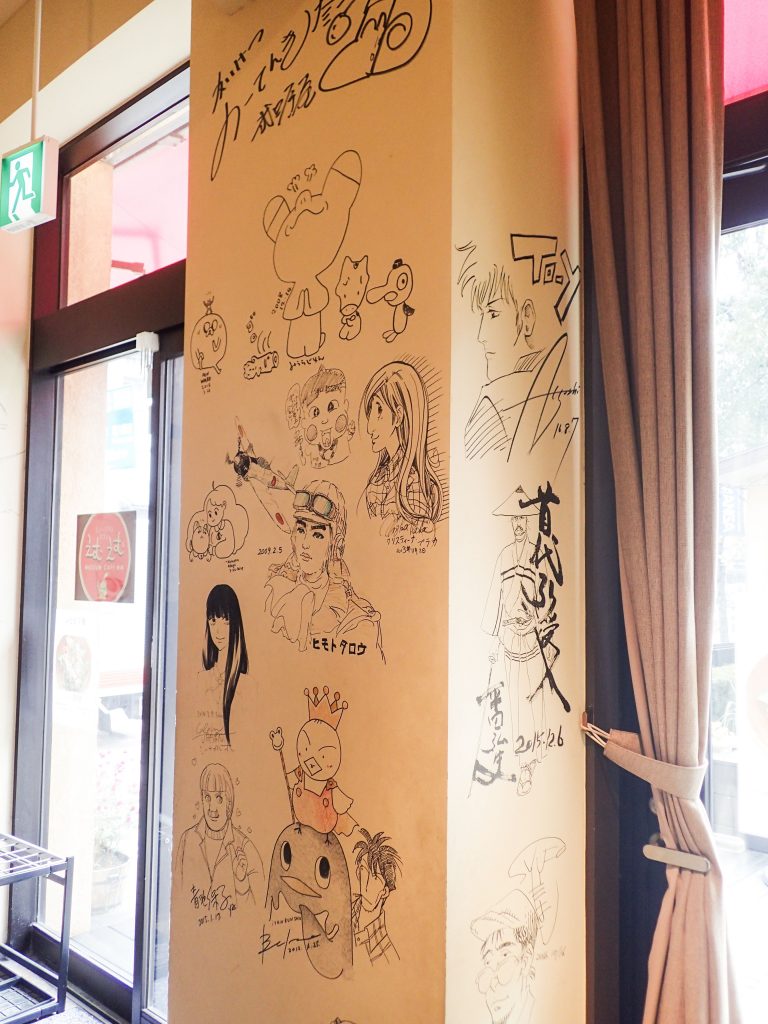 It will be very special looking at these walls while you are having coffee and meals!
Please stop by at the cafe if you visit us!