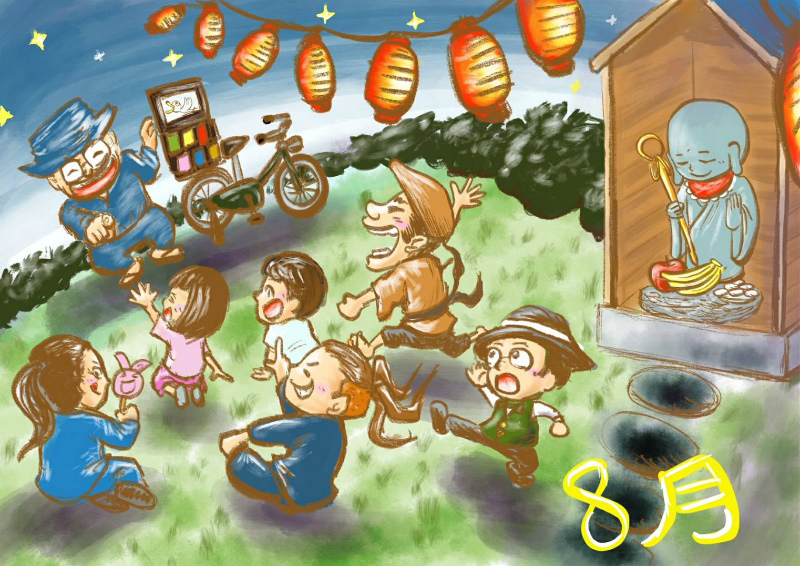 。・:*:・゚★,。・:*:・゚☆Kamishibai August Schedule・:*:・゚★,。・:*:・゚☆
1(Wed.) Rakkyomu
2(Thu.) Rakkyomu
3(Fri.) Danmaru
6(Mon.) Rakkyomu
7(Tue.) Rakkyomu
8(Wed.) Ikkyu
9(Thu.) Ikkyu
10(Fri.) Danmaru
13(Mon.) Ikkyu
14(Tue.) Danmaru
15(Wed.) Rakkyomu
16(Thu.) Rakkyomu
17(Fri.) Ikkyu
20(Mon.) Ikkyu
21(Tue.) Ikkyu
22(Wed.) Ikkyu
23(Thu.) Ikkyu
24(Fri.) Ikkyu
27(Mon.) Ikkyu
28(Tue.) Rakkyomu
29(Wed.) Rakkyomu
30(Thu.) Danmaru
31(Fri.) Danmaru
---
Too hot summer has come!
Our Kamishibai hut is cool,
but vigorous energetic Kamishibai is very hot for whole year!
Swimming, festival and many other activities are adventures of summer vacation.
Through them, everyone grow up.
With your hotter spirit than this climate, come on to our cool hot Kamishibai hut!!
(Ikkyu)