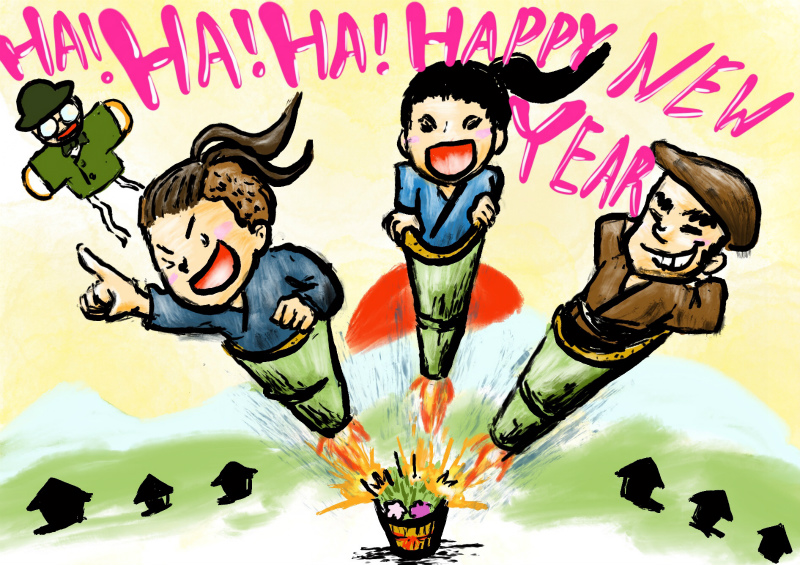 。・:*:・゚★,。・:*:・゚☆Kamishibai January Schedule・:*:・゚★,。・:*:・゚☆
5
(Sat.)
Danmaru
6
(Sun.)
Ikkyu
7(Mon.) Rakkyomu
8(Tue.) Ikkyu
10(Thu.) Rakkyomu
11(Fri.) Danmaru
12
(Sat.)
Ikkyu
13
(Sun.)
Rakkyomu
14
(Mon.)
Ikkyu
15(Tue.) Rakkyomu
17(Thu.) Danmaru
18(Fri.) Rakkyomu
19
(Sat.)
Ikkyu
20
(Sun.)
Rakkyomu
21(Mon.) Ikkyu
22(Tue.) Ikkyu
24(Thu.) Danmaru
25(Fri.) Ikkyu
26
(Sat.)
Danmaru
27
(Sun.)
Ikkyu
28(Mon.) Ikkyu
29(Tue.) Danmaru
31(Thu.) Rakkyomu
---
Since the day this museum was opened in 2006, we've been having Kamishibai everyday from our master Yassan's era.
Yassan changed his stage to the sky 6 years ago. We still hear "where's Yassan?", and that make us feel Yassan is still alive in people those who know him.
6 years within Yassan, and another 6 years without Yassan.
At the same time we welcome a new year 2019, we're going to have 7th year without Yassan, which Yassan could never know.
Maybe, we can see something Yassan could see.
Thrilling make us excited.
We change everyday, but never change somehow. That is us, Yassan-ichiza's Kamishibai.
We're always waiting for your coming at the Kamishibai hut on the 2nd floor next year as well.
(Ikkyu)