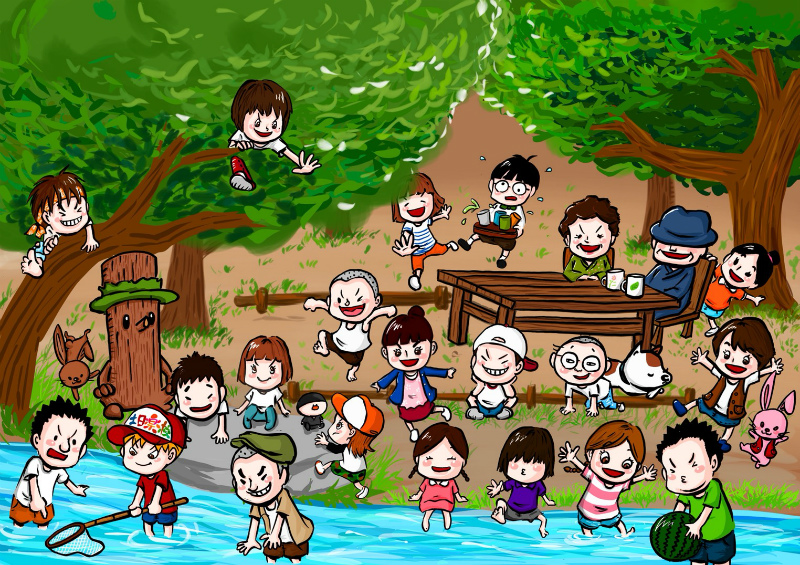 。・:*:・゚★,。・:*:・゚☆Kamishibai October Schedule・:*:・゚★,。・:*:・゚☆
1(Mon.) Danmaru
2(Tue.) Ikkyu
4(Thu.) Ikkyu
5(Fri.) Rakkyomu
6(Sat.) Ikkyu
9(Tue.) Danmaru
11(Thu.) Rakkyomu
12(Fri.) Danmaru
13(Sat.) Ikkyu
14(Sun.) Ikkyu
15(Mon.) Rakkyomu
16(Tue.) Danmaru
18(Thu.) Ikkyu
19(Fri.) Rakkyomu
20(Sat.) Danmaru
21(Sun.) Rakkyomu
22(Mon.) Rakkyomu
23(Tue.) Rakkyomu
25(Thu.) Danmaru
26(Fri.) Ikkyu
27(Sat.) Chakamaru
28(Sun.) Rakkyomu
29(Mon.) Danmaru
30(Tue.) Ikkyu
---
Once upon a time… the time a little bit before TVs weren't much popular in Japan,
Kamishibai storytellers came with sunset, and gone over the sunset. To where the Kamishibai storytellers went?
We'd like to be Kamishibai storytellers who cherish goodness of the past and live today.
Mysterious Kamishibai storytellers. This is who we should keep being so.
Except the christmas day, what is Santa Clause doing? From where he comes, and to where he goes back?
How does he know what we want exactly?
How much older we get, we want to keep our mind young with wondrous secrecy secrets.
(Danmaru)