Why don't you get your portrait done at the MM?
The artists will draw and talk to you in person!

Please come to Million Smile for your memory of visit!
[December]
1 (Fri.) Higashino
2 (Sat.) Horiguchi itsu
3 (Sun.) Kasumin / Higashino
8 (Fri.) Kasumin
9 (Sat.) Okayama
10 (Sun.) Okayama / Kasumin
15 (Fri.) Okayama
16 (Sat.) Okayama
17 (Sun.) Kasumin
22 (Fri.) Higashino
23 (Sat.) Horiguchi itsu
24 (Sun.) Higashino / Horiguchi itsu
---
Hello from Portrait team! I am Higashino.
It's getting very cold!
Many winter dishes are waiting for us!
You can come and see food manga exhibition COOKING PAPA Travel Eat Cook if you are interested in cooking! The 2nd part of exhibition will be held from Nov. 23 until Jan. 14, 2018.
Portrait can be chosen from standard and anime style. The differences are the way I build image for me. For standard style I simply draw from the first impression. For anime style I think about the person in anime world becoming a character. So eyes are bigger nose is smaller in my drawing.
If you want to try in anime style I will draw you in the fashion you want. Kimono, Samurai and Ninja are popular for the overseas visitors so let me know if you have an idea. I will do it if it's not too complicated!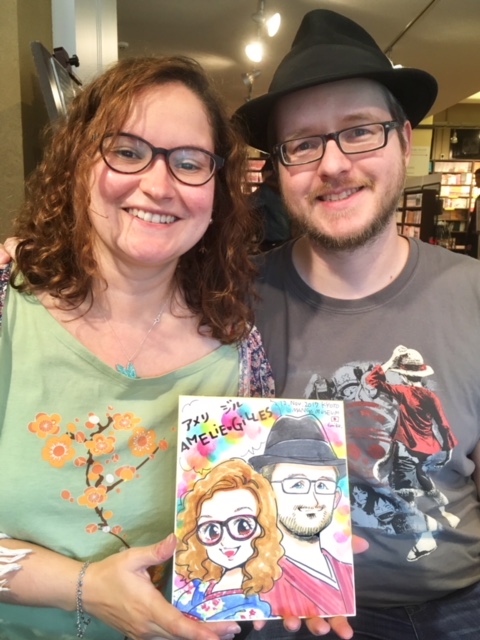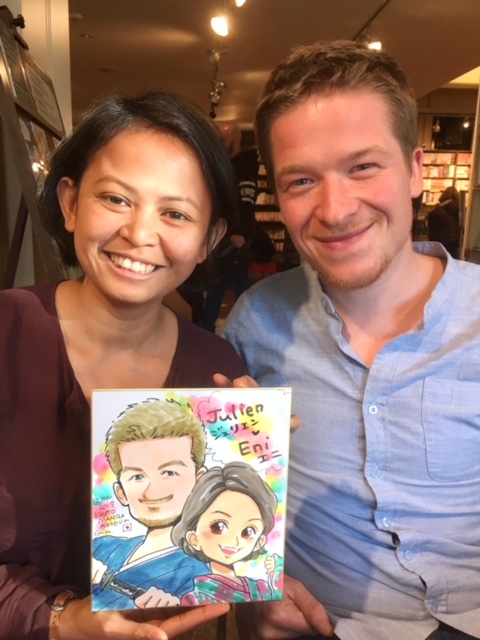 (Higashino)